Grilled Mackerel Fillets with Barbecue Sauce
Ideal for those looking for a main course with the intense, unmistakable flavour of grilled blue fish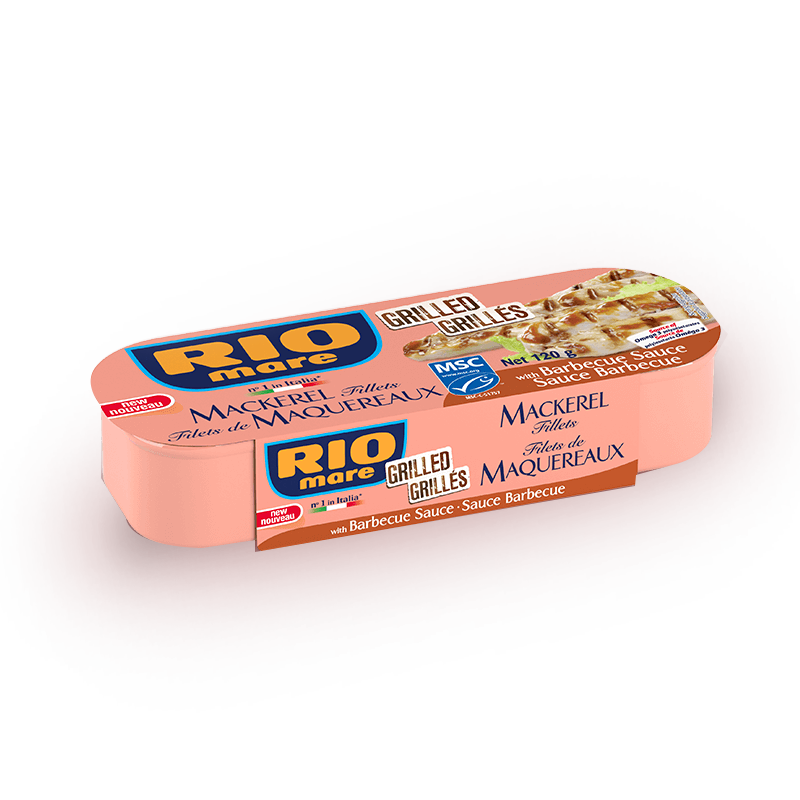 CHARACTERISTICS
Grilled Mackerel Fillets with Barbecue Sauce bring all the flavour and nutritional properties of the best hand-processed grilled mackerel fillets to your table, offering you all the taste of one of the most-loved dishes from the sea's kitchen, combined with BBQ sauce.
WHY
The consumption of fish is recommended at least twice a week for a healthy, balanced diet. Rich in Omega 3, mackerel is among one of the tastiest, most nourishing species of blue fish. The grilling process is particularly well- suited to its intense taste, enhancing its unique flavour.
COOKING TIP
Ideal when accompanied with a boiled potato salad with parsley.