PerPasta Tuna in olive oil with puttanesca
Ideal for making all types of pasta special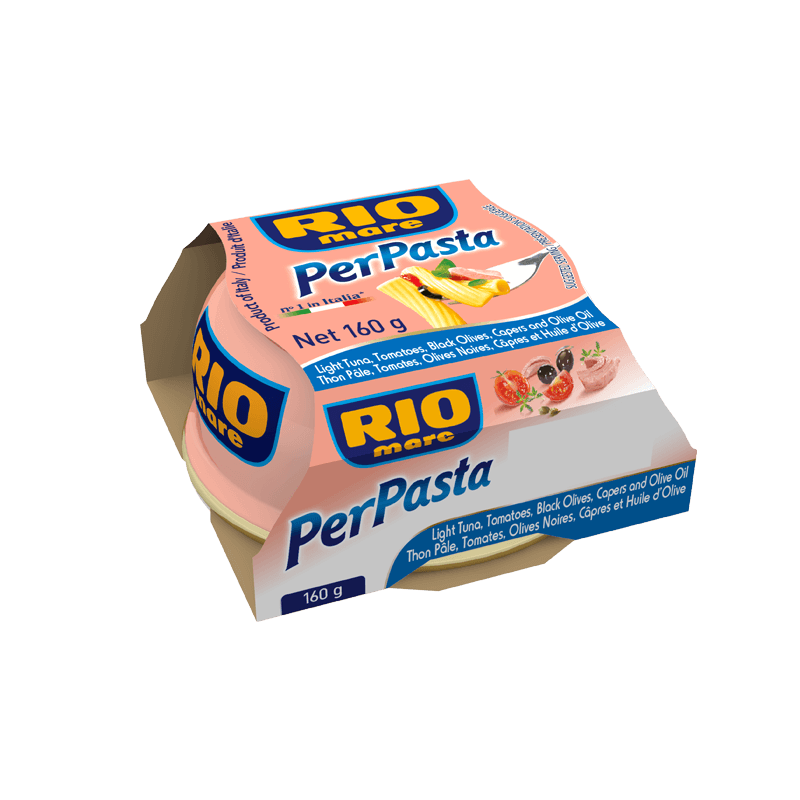 CHARACTERISTICS
A ready-to-use condiment prepared with plenty of delicious Rio Mare tuna combined with the most popular traditional Mediterranean ingredients.
IDEAL FOR
The intense flavour of olives and the distinctive taste of capers combine perfectly with tuna keeping with the most classic of Mediterranean traditions.
COOKING TIP
Try adding 100 grams of diced mozzarella.