Pâté Light Tuna Spread with Lemon Juice
Easily spreadable with a rustic texture and delicious flavour combination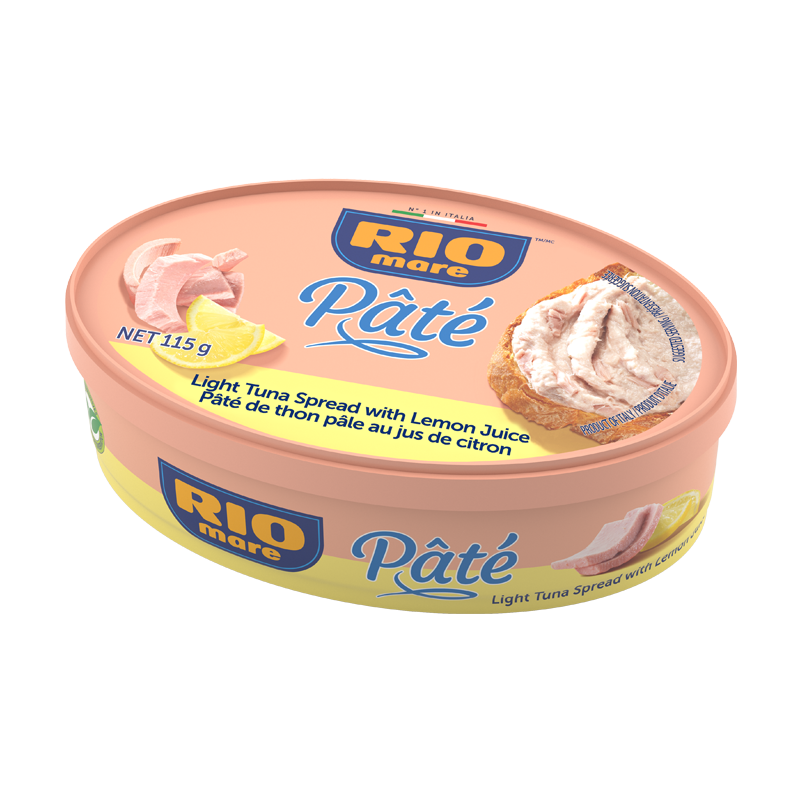 CHARACTERISTICS
You will be delighted by this balanced combination of prime quality tuna and a zesty taste of refreshing lemon juice. With every bite, it's as if you're transported to the sunny seaside of Italy.

Easy to use in a resealable and spreadable format. Please refrigerate after opening for optimal taste.
COOKING TIP
Spread beautifully on all types of bread and crackers. For an enhanced flavour, try it on lightly-toasted bread.