Pâté Light Tuna Spread with Olives
Easily spreadable with a rustic texture and delicious flavour combination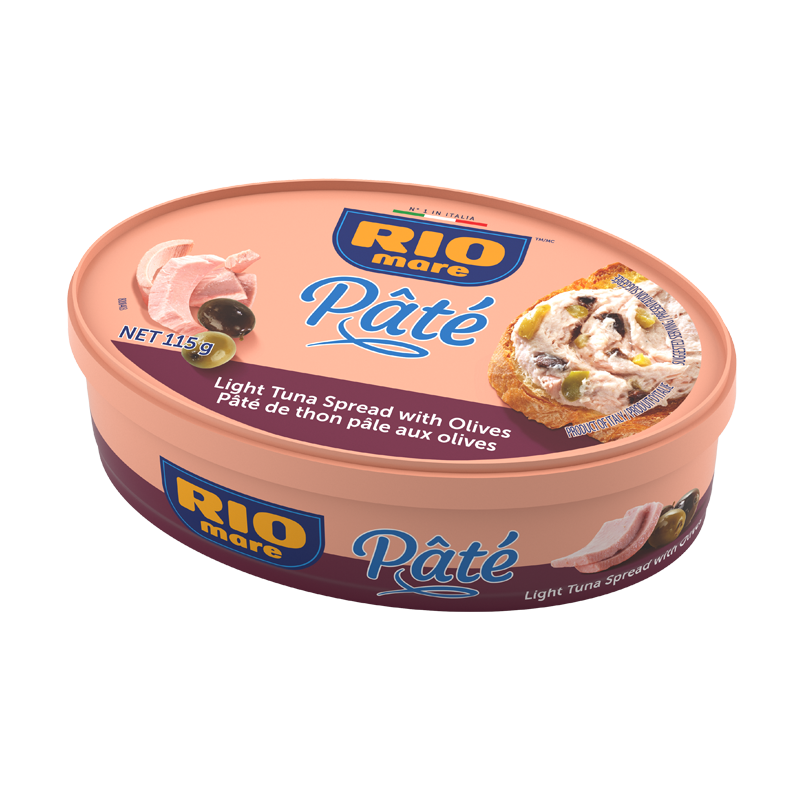 CHARACTERISTICS
Featuring prime quality tuna and classic Mediterranean ingredients, this product is sure to please any palate. Olives perfectly complement the delicate flavour of tuna in a rustic texture and an easily spreadable format.

Easy to use in a resealable format. Please refrigerate after opening for optimal taste.
COOKING TIP
Spread beautifully on all types of bread and crackers. For an enhanced flavour, try it on lightly-toasted bread.