Pâté Light Tuna Spread
A new way of enjoying fish - creamy & spreadable with a smooth texture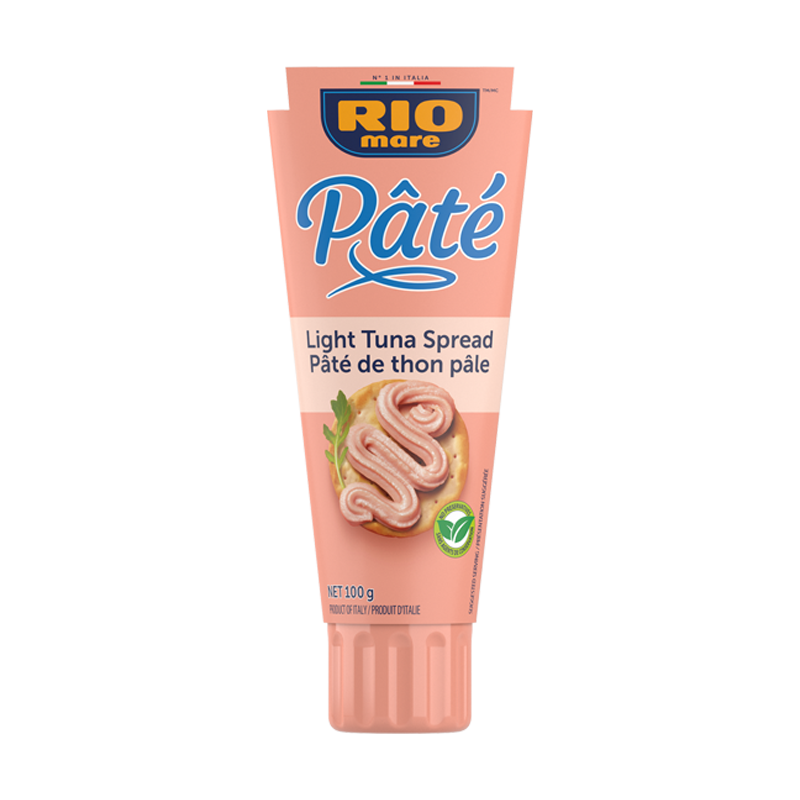 CHARACTERISTICS
Crafted with only prime quality tuna and carefully selected ingredients, each squeezable tube is packed with a delicate creamy taste and smooth texture. Made with no preservatives, it is a nutritious and tasty choice to make everyday snacking a delight!

Easy to use and resealable. Please refrigerate after opening for optimal taste.
COOKING TIP
Ideal as garnish or to top off crackers/bread. For a healthy snack, pair the tuna spread with cherry tomatoes and enjoy this delicious combination.