Caserecce with mackerel, mozzarella and lemon zest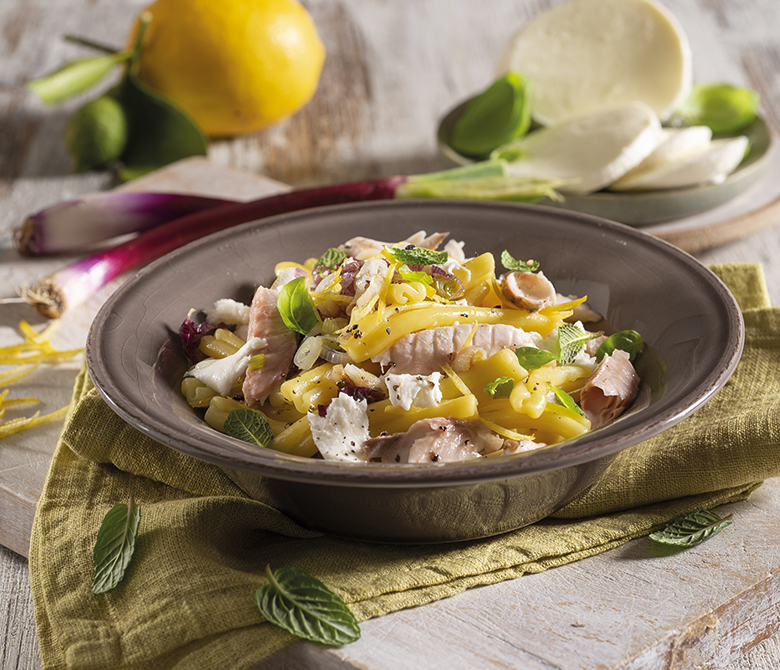 Ingredients
for 4 servings
---
350 g caserecce or another pasta of your choice
---
2 x 125g cans Rio Mare Mackerel Fillets in Brine
---
200g mozzarella
---
1 spring onion
---
1 unwaxed lemon
---
a few mint leaves
---
a bunch of basil leaves
---
60g extra virgin olive oil
---
salt and pepper to taste
---
Stampa Ricetta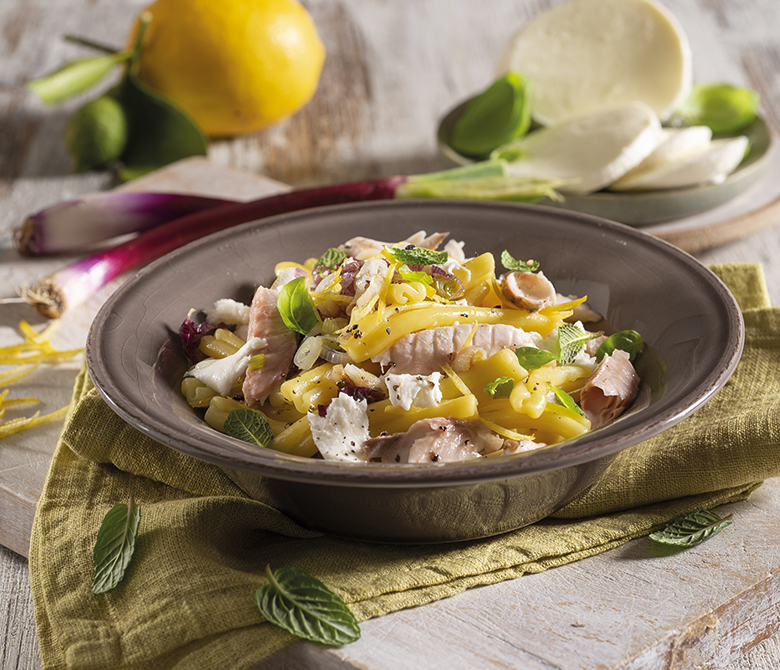 Product used
Grilled Mackerel Fillets in Water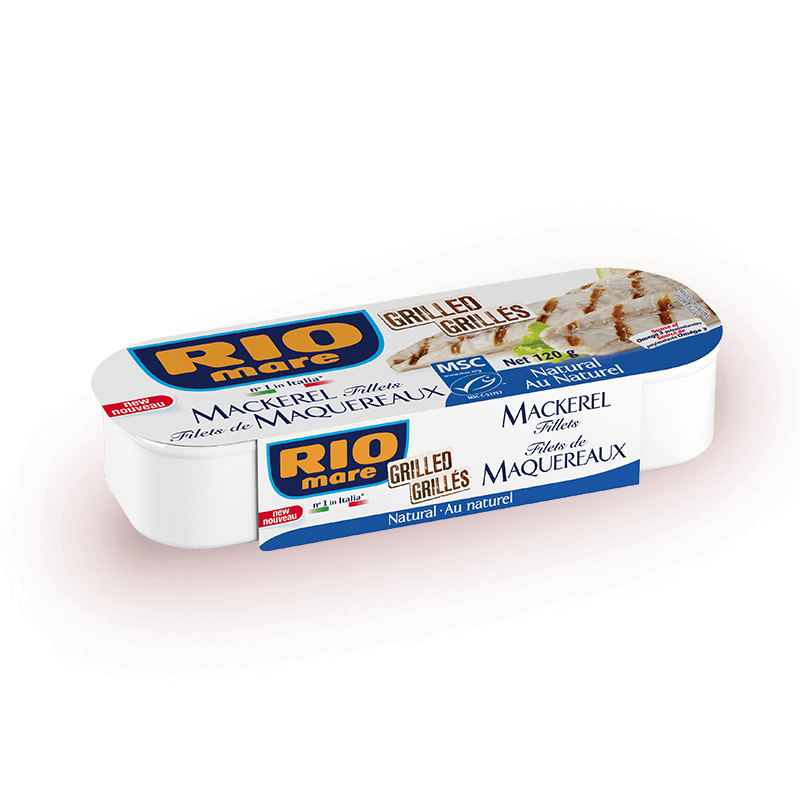 DISCOVER MORE
Preparation
1. Make a dressing using 40g olive oil, a pinch of salt, a sprinkling of freshly ground black pepper and lemon zest, either grated or cut into strips.

2. Cook the pasta in boiling salted water until 'al dente', drain and rinse under cold running water to stop the cooking process. Pour the dressing over the pasta.

3. Sauté the chopped spring onion in a pan with the remaining olive oil, add the flaked mackerel, stir well and remove from the flame.

4. Cube the mozzarella and add to the chopped herbs. Dress with a drizzle of olive oil and a generous sprinkling of black pepper.