Ginger-flavoured Mackerel and Pepper Pasta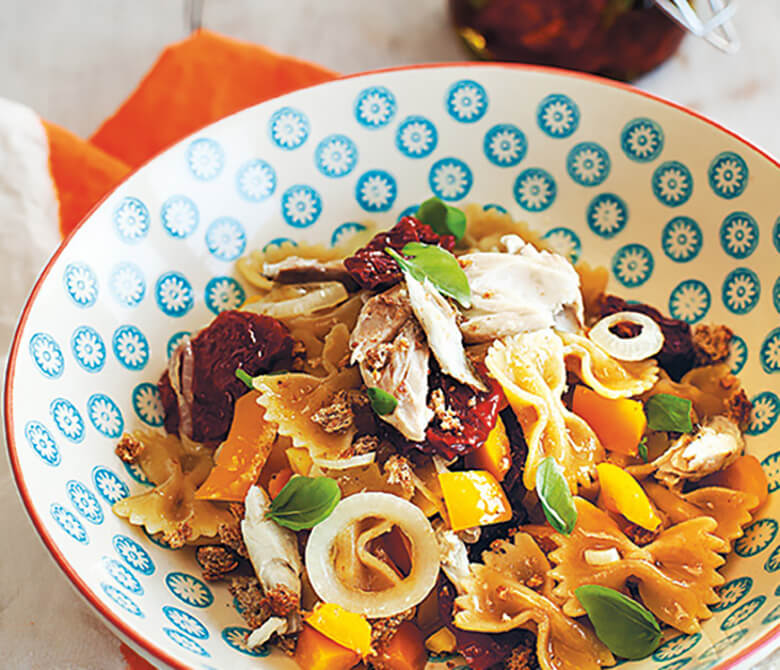 Ingredients
for 4 servings
---
320 g of short whole-meal pasta
---
2 125g cans of Rio Mare Grilled Mackerel Fillets in Extra Virgin Oilve Oil
---
1 small ginger root
---
1 clove of garlic
---
7 dried tomatoes pickled in oil
---
1 spring onion
---
1 yellow pepper
---
3 tbsp of stale whole-meal breadcrumbs
---
1 sprig of fresh basil
---
5 tbsp of extra virgin olive oil

Stampa Ricetta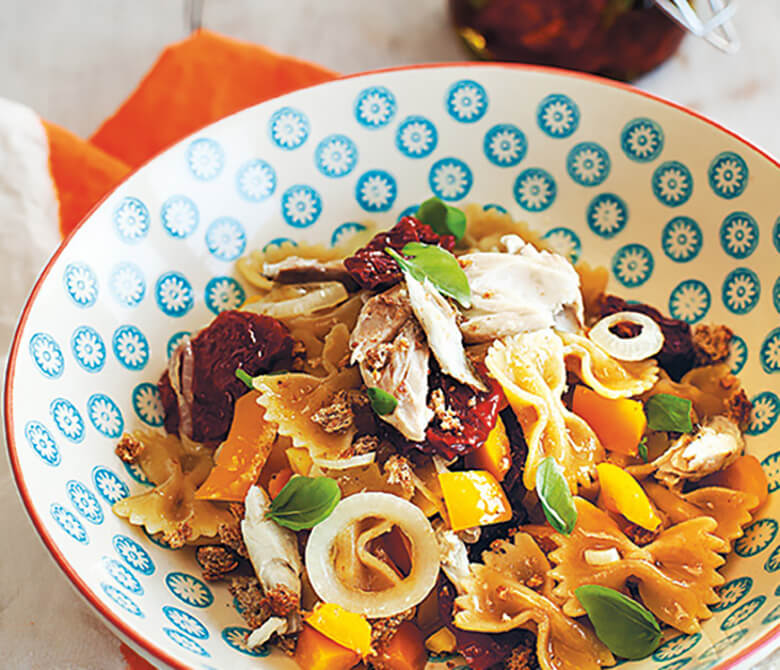 Preparation
1. Bring a large pot of lightly salted water to the boil and cook the pasta until it is 'al dente'.

2. In the meantime, toast the breadcrumbs in a non-stick frying pan. Chop the ginger and yellow pepper, slice the spring onion and sauté them in a non-stick frying pan with the dried tomatoes, the garlic, 1 tbsp of water and 2 tbsp of extra virgin olive oil.

3. Drain the 'al dente' pasta, rinse it under cold water to reduce its starch content and then add it to the sautéed vegetables which you have removed from the flame. Turn on the flame, add the remaining spoons of extra virgin olive oil so that the flavours infuse and serve. Top with the drained mackerel fillets, the toasted breadcrumbs and a few fresh basil leaves.