Macaroni "au gratin" with Olives, Mackerels and Tomatoes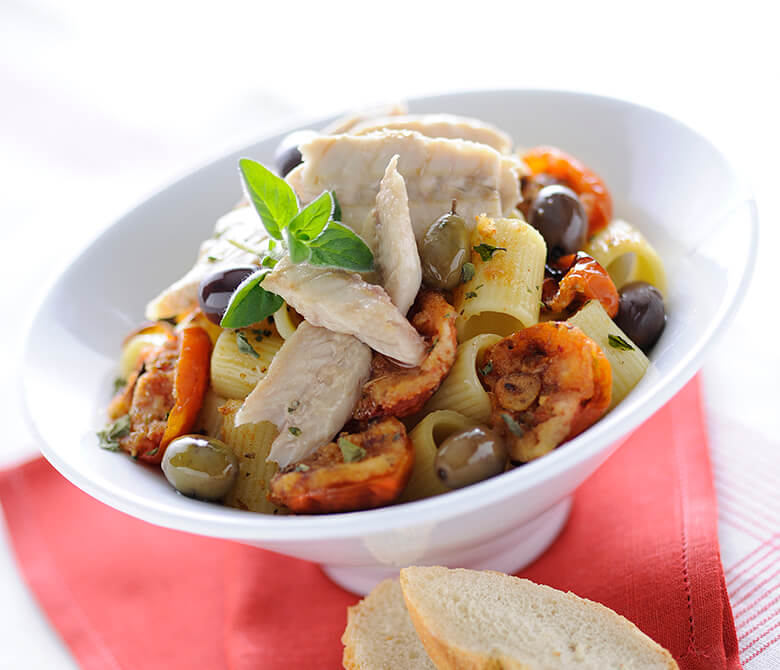 Ingredients
for 4 servings
---
2 Rio Mare Grilled Mackerel Fillets in Extra Virgin Oilve Oil
---
300g of macaroni pasta
---
400g cherry tomatoes
---
40g breadcrumbs
---
20g of grated Parmesan cheese
---
½ teaspoon oregano
---
1 clove of garlic
---
1 handful of stoned black olives 40g of extra virgin olive oil
---
salt 

Stampa Ricetta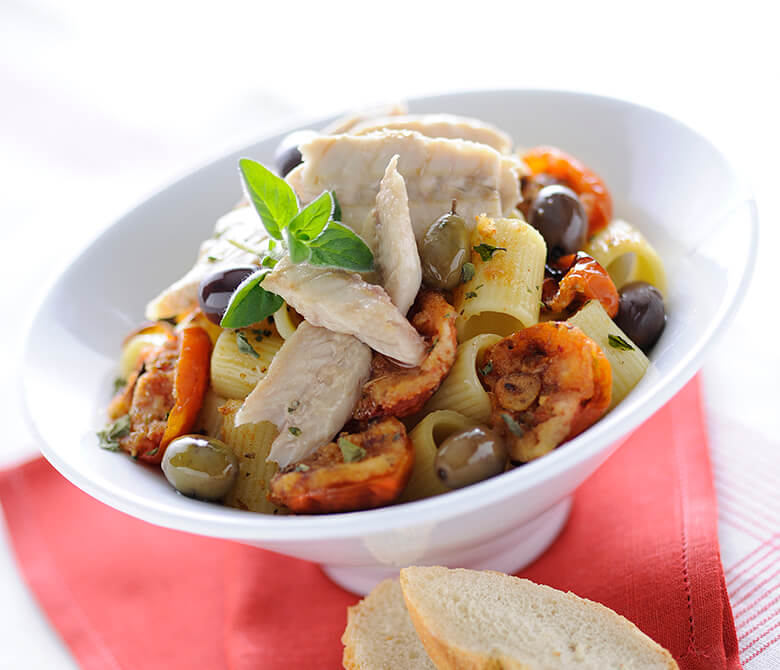 Preparation
1. Preheat the oven to 220° C and bring a large pan of salted water to the boil.   

2. Cut the tomatoes in half and place them in an oven dish along with the garlic cut into slices. Season with the salt and oregano, mix in the breadcrumbs and parmesan, add a splash of olive oil and cook in the oven for around 20 minutes.    

3. Add the pasta to the pan until it is ready, drain, and add the au gratin tomatoes and the juices from the oven dish. Divide the mackerel into pieces and add to the pasta, then serve garnished with the olives and fresh oregano.