Tomato and mayonnaise tuna sandwich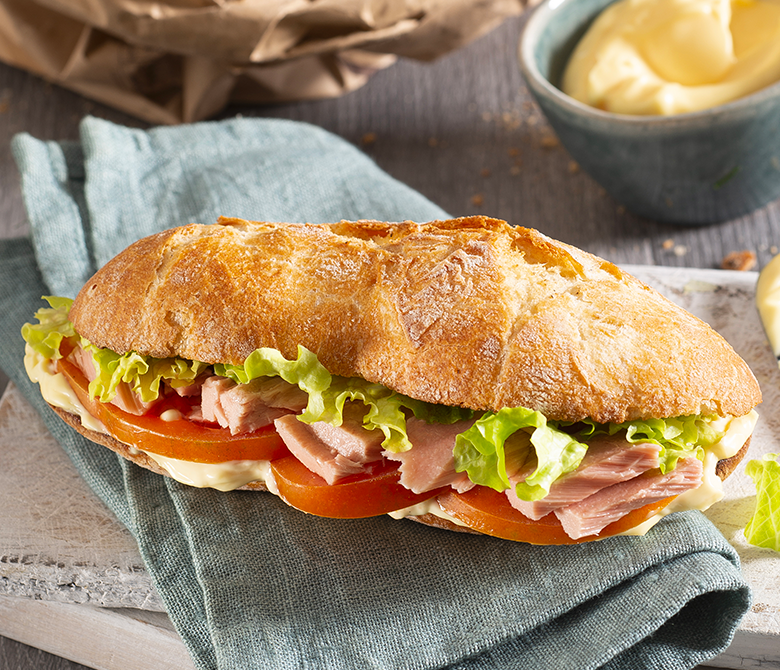 Ingredients
for 4 servings
---
4 crisp baguette-type rolls
---
4 x 80g cans Rio Mare Tuna in Olive Oil
---
120g mayonnaise
---
2 firm tomatoes
---
a few lettuce leaves
---
Stampa Ricetta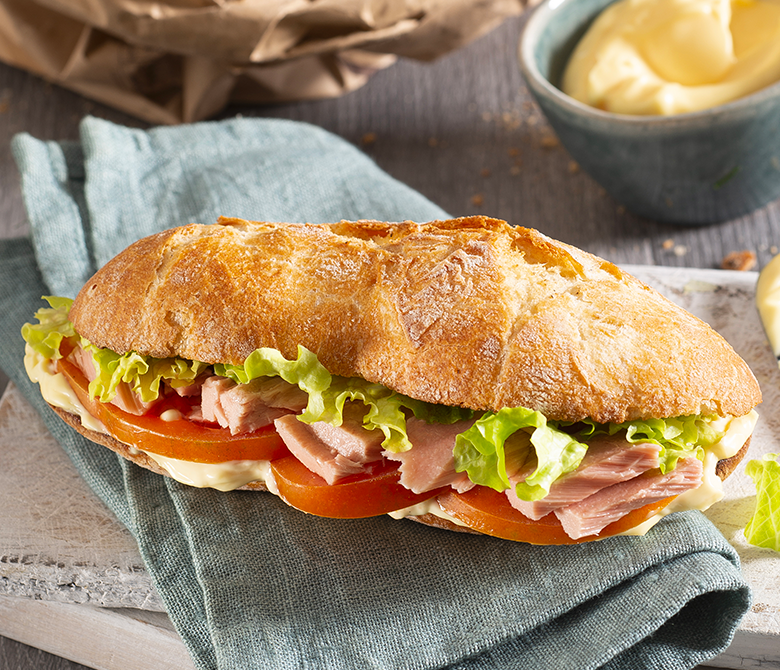 Product used
Solid Light Tuna in Olive Oil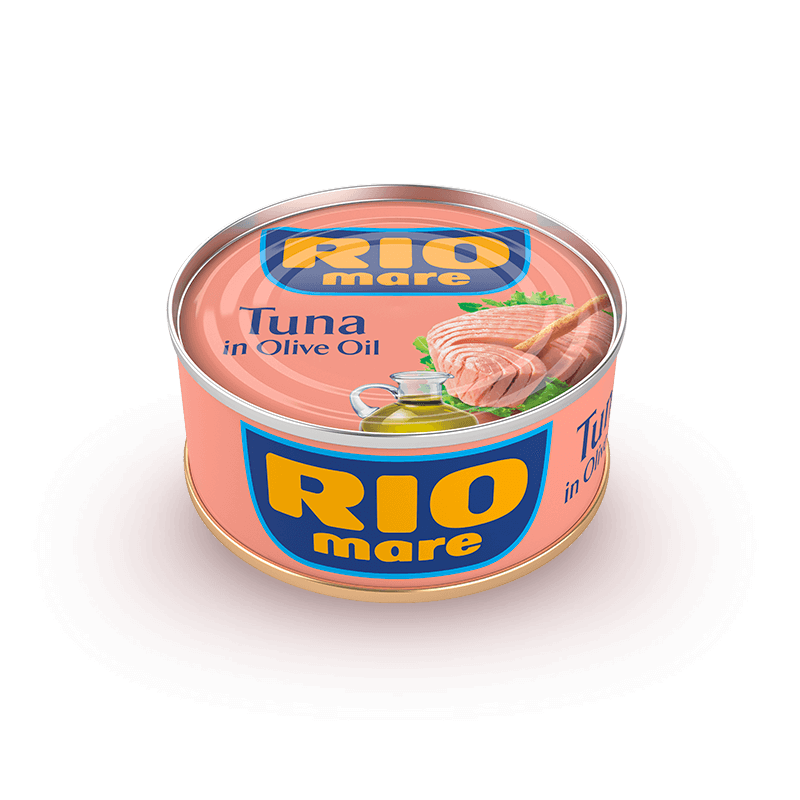 DISCOVER MORE
Preparation
1. Cut the baguettes in half and toast crust-side upwards over a red hot grill or frying pan. Slice the tomatoes and tear the lettuce leaves.

2. Spread the bottom halves of the rolls with the mayonnaise. Top with a few slices of tomato, the drained tuna and the lettuce leaves.

3. Close the sandwiches and serve.