Couscous with Tuna, Dried Tomatoes and Corn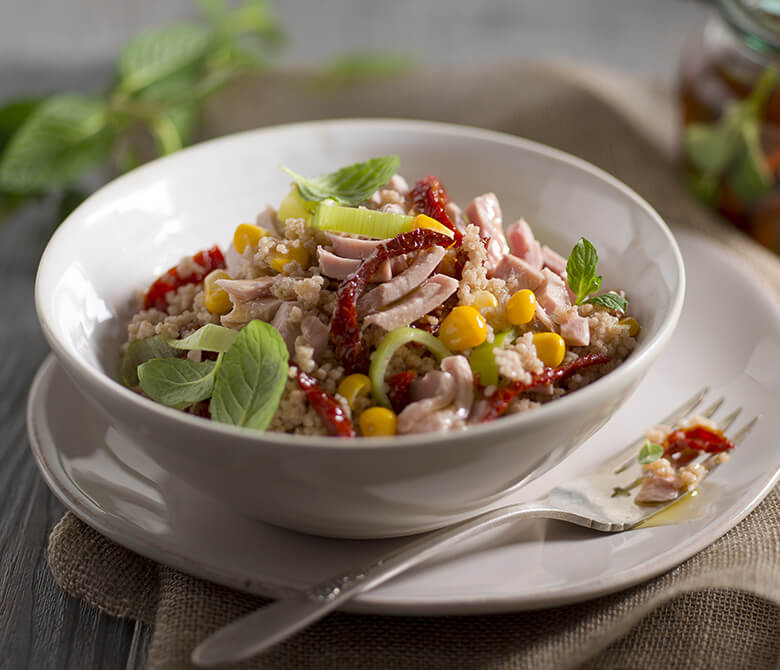 Ingredients
for 4 servings
---
240g couscous
---
150g corn
---
15-20 dried tomatoes
---
3 80g cans of Rio Mare Solid Light Tuna in Olive Oil
---
half a leek
---
50g extra virigin olive oil
---
a bunch of fresh mint
---
salt

Stampa Ricetta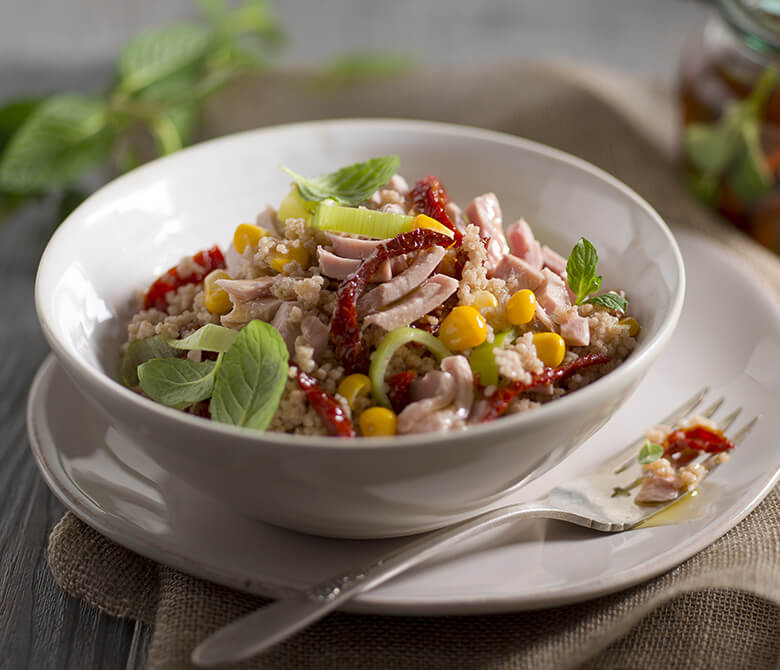 Product used
Solid Light Tuna in Olive Oil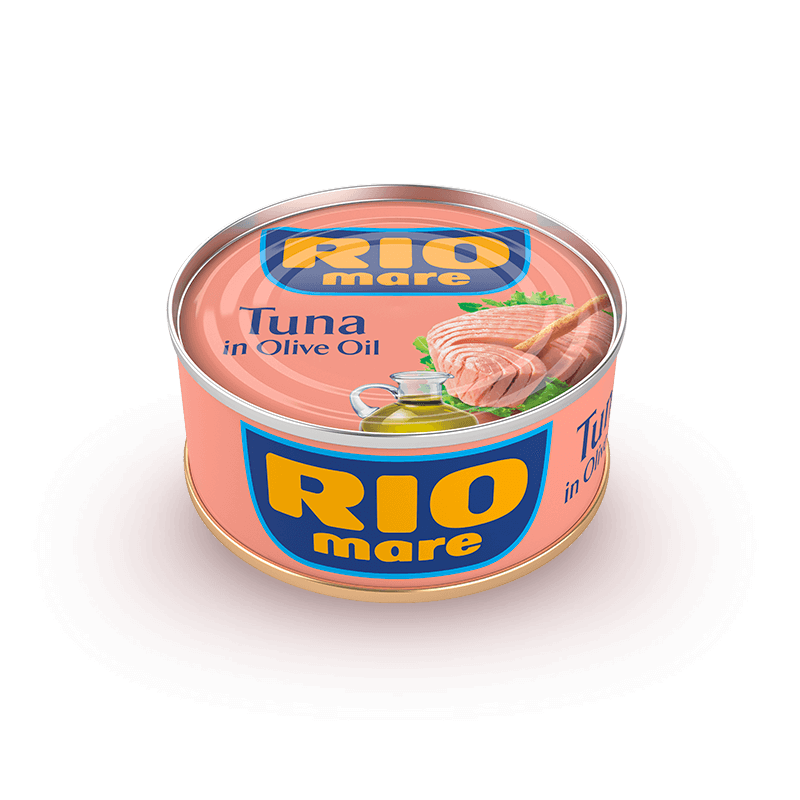 DISCOVER MORE
Preparation
1. Soak the couscous in half a liter of hot water, add a pinch of salt, cover and wait for a few minutes for the couscous to rehydrate.

2. Cut the leek into thin slices and the dried tomatoes into strips, then stew them with two tablespoons of water in a non-stick pan.

3. Place the sun-dried tomatoes and the stewed leek in a bowl and then add the tuna. Add the corn, rinsed with cold water, and the couscous. Season with extra virgin olive oil and flavor with a little hand-chopped fresh mint.