Basil Flavoured Tuna with Green Beans and Cherry Tomatoes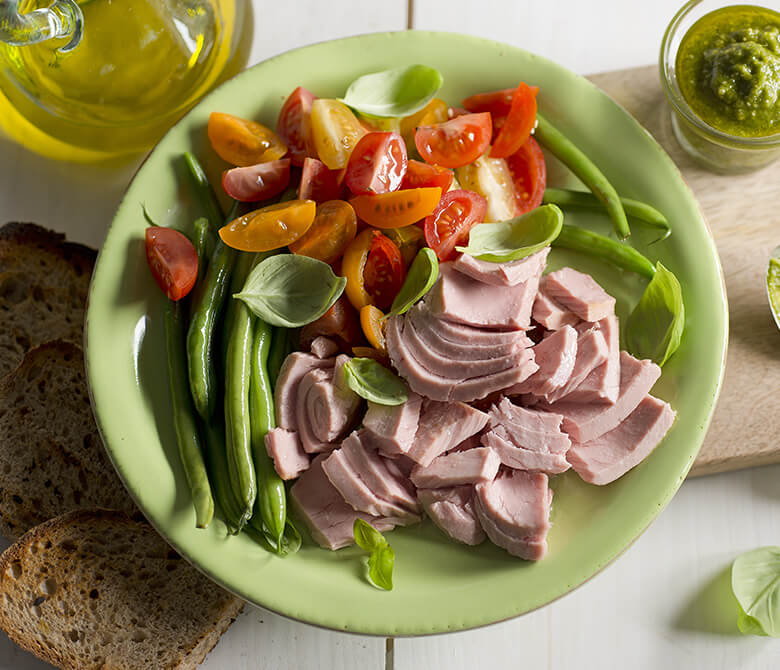 Ingredients
for 4 servings
---
2 160g cans of Rio Mare Solid Light Tuna in Olive Oil
---
300g of red and yellow cherry tomatoes
---
300g green beans
---
a bunch of basil
---
1/2 clove of garlic
---
1 tbsp of ready-made pesto sauce
---
50g extra-virgin olive oil
---
salt

Stampa Ricetta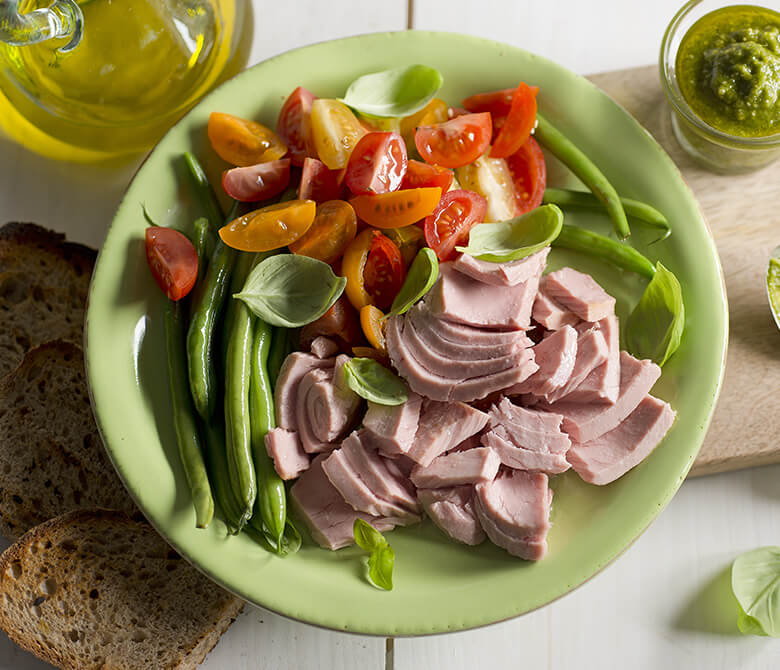 Product used
Solid Light Tuna in Olive Oil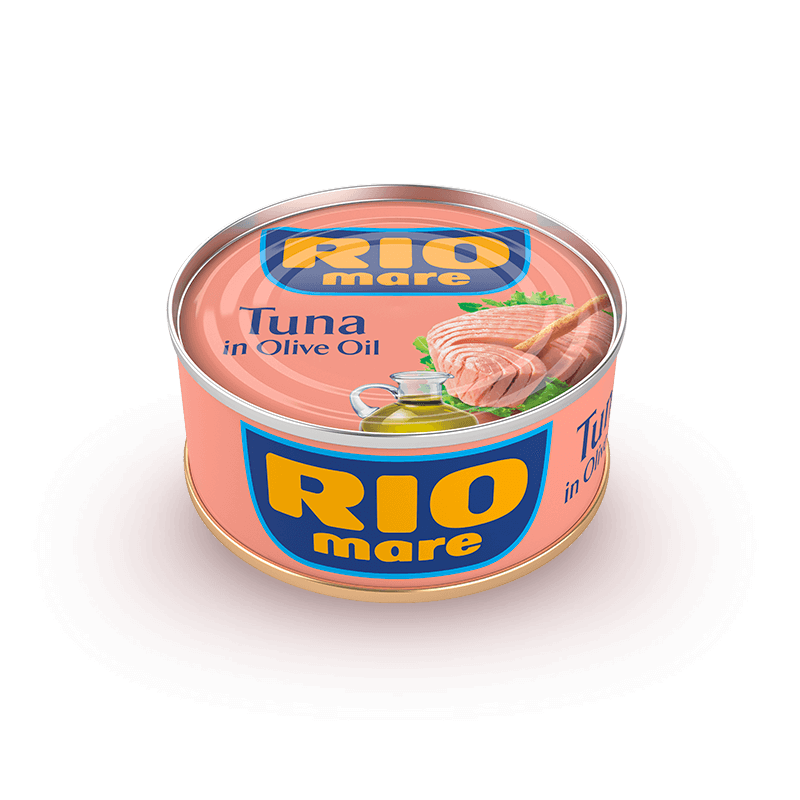 DISCOVER MORE
Preparation
1. Boil the green beans in salted water, drain them and let them cool.

2. Cut the tomatoes in half and into four parts, season with oil, salt, chopped garlic and basil; toss and let rest.

3. Arrange the cooked green beans on a plate, add tuna and the tomatoes along with the cooking base, removing the garlic.

4. Complete with a few leaves of basil and oil mixed with the pesto sauce; serve immediately with some crispy bread.