Crostoni topped with salmon and radicchio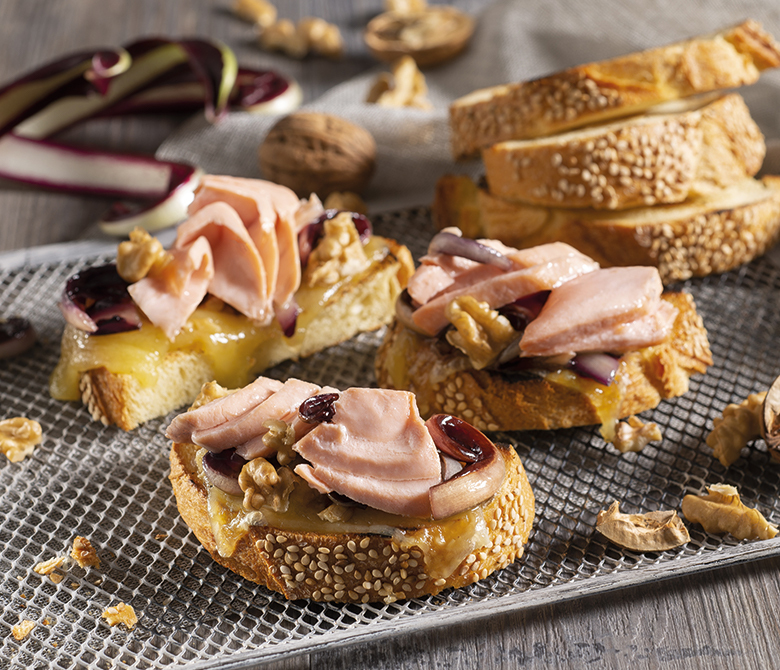 Ingredients
For 4 servings
---
2 x 125g cans Rio Mare Salmon Fillets in Brine
---
1 head late red Trevigiano radicchio
---
4 slices 'casereccio '(crusty on the outside and soft and chewy inside) bread 
---
8 thin slices Emmenthal cheese 
---
a few walnut kernels
---
40g extra virgin olive oil
---
salt and pepper to taste
---
Stampa Ricetta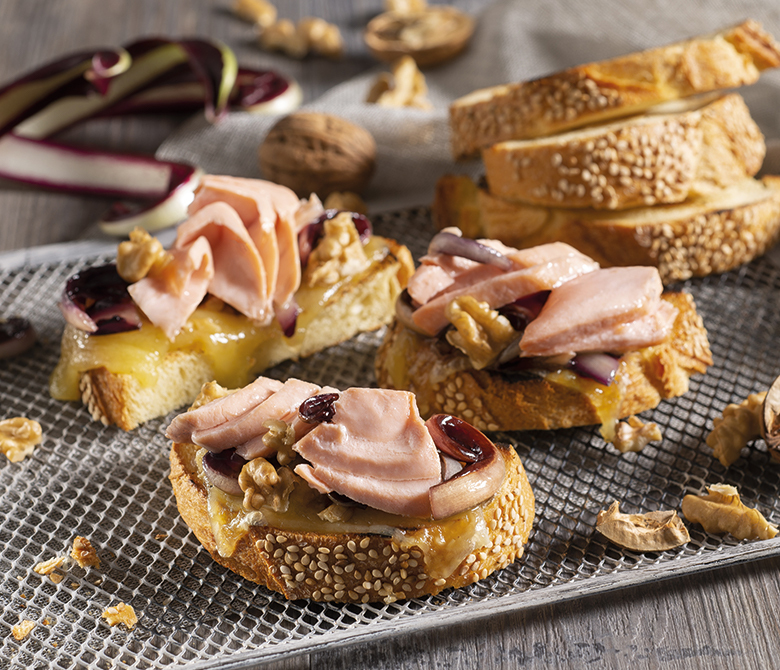 Product used
Salmon Fillet in Brine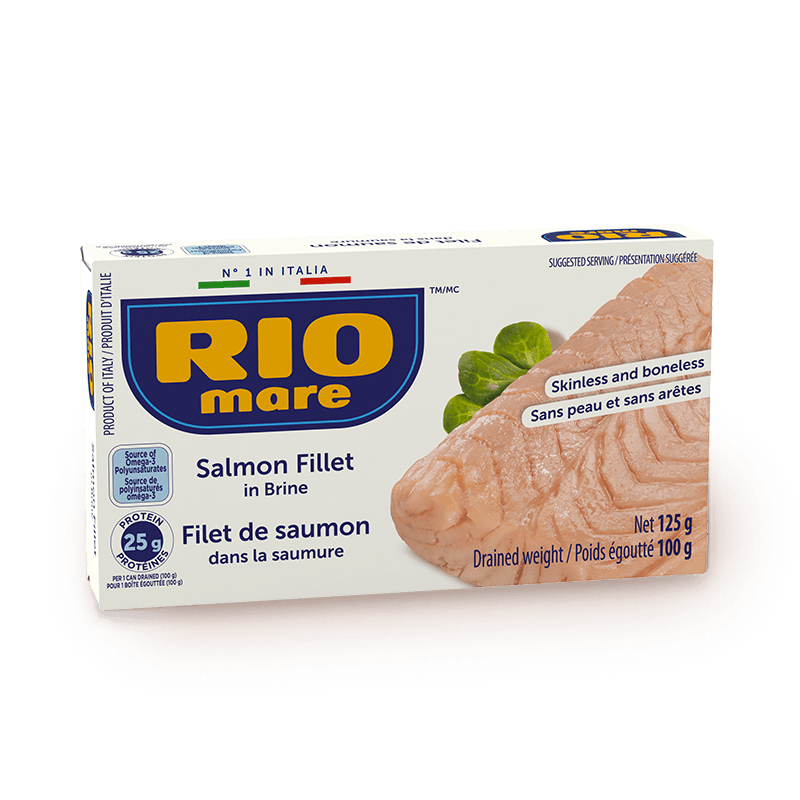 DISCOVER MORE
Preparation
1. Wash and slice the radicchio, and place in a frying pan with the oil. Sauté for about 5 minutes over a high flame until soft. Season with salt and remove from the flame.

2. Cut the bread in half to obtain eight crostoni. Top each slice of bread with a cheese slice, half a drained salmon fillet, a few chopped walnut kernels, a sprinkling of pepper and a radicchio leaf

3. Bake the crostoni in a hot oven (200°C) for about two minutes until the cheese has melted and the bread is crunchy. Serve while piping hot.