Mini wrap with Rio Mare Pâté Pink Salmon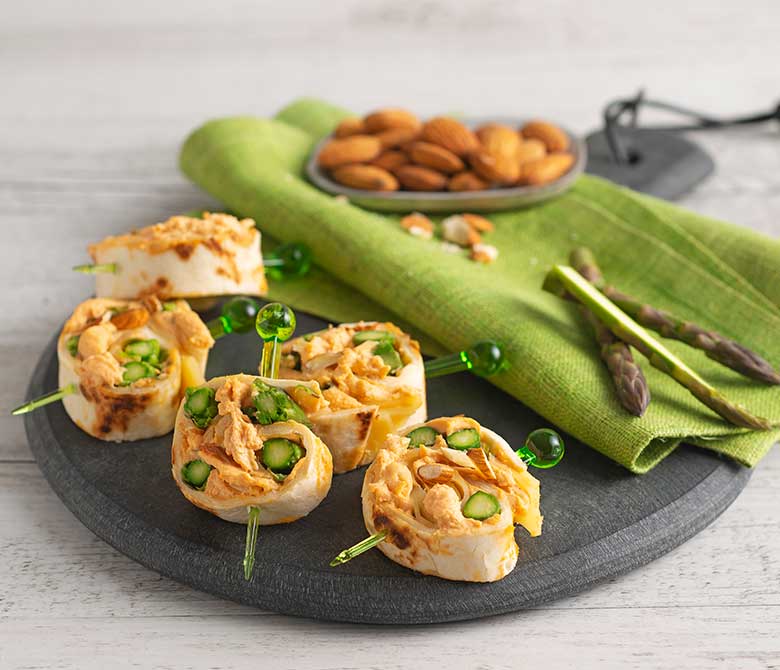 Ingredients
For 4 servings
---
2 units of Rio Mare Pâté Pink Salmon
---
2 thin wraps
---
14 boiled asparagus tips
---
2 abundant spoons of almonds
---
8 thin slices of emmenthal or cheese or your choice
---
Stampa Ricetta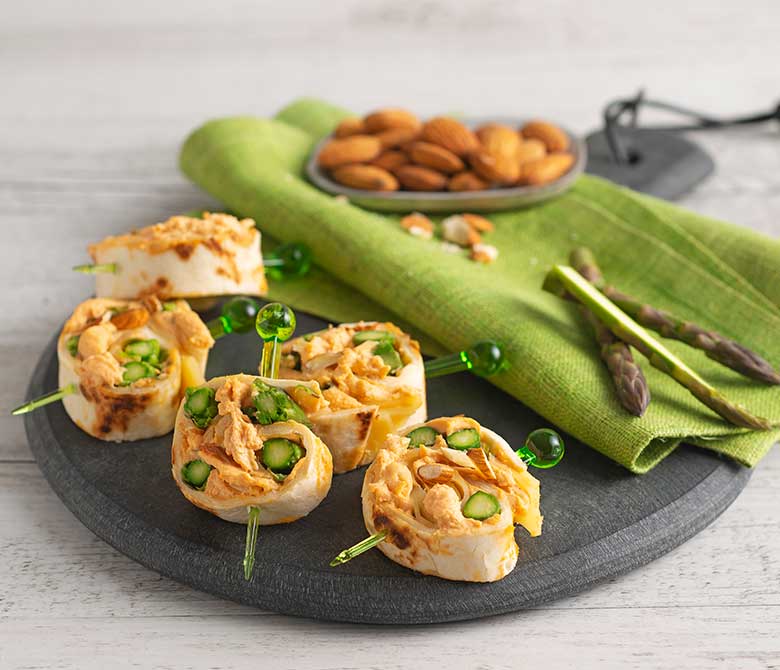 Product used
Pâté Pink Salmon Spread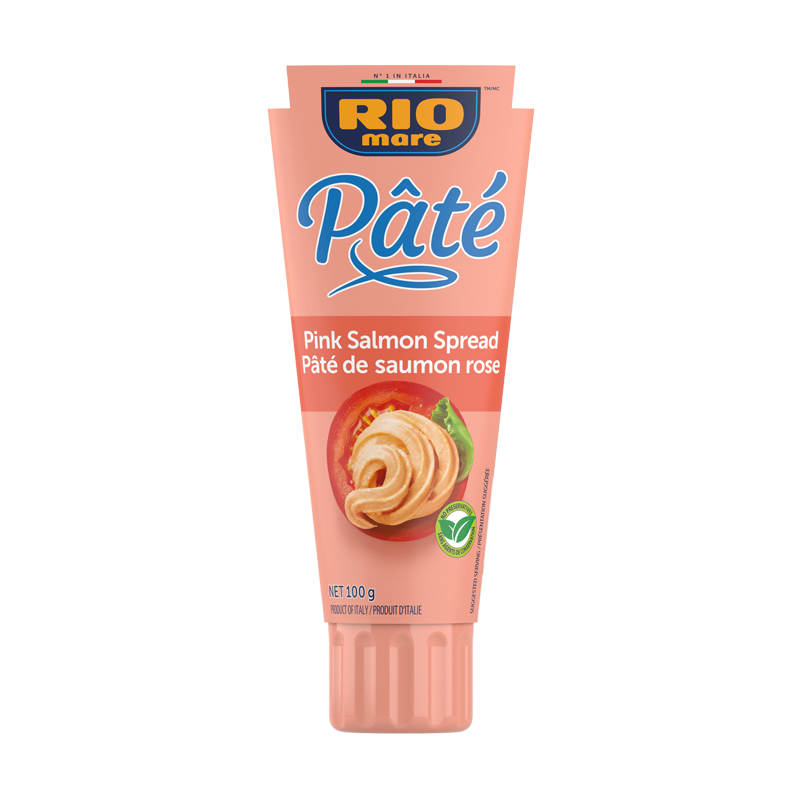 DISCOVER MORE
Preparation
1. Chop coarsely the almonds; lay the slices of emmenthal on the wraps, then place the asparagus tips and squeeze the Rio Mare Pâté Pink Salmon over it.

2. Chop up the artichokes and place them on the toasted bread slices, then garnish each canapé with a curl of Rio Mare Pâté Tuna and Three Peppers.

3. Sprinkle the canapés with toasted seeds and place them in a container.