Pasta with Delicate Pesto, Tuna and Mozzarella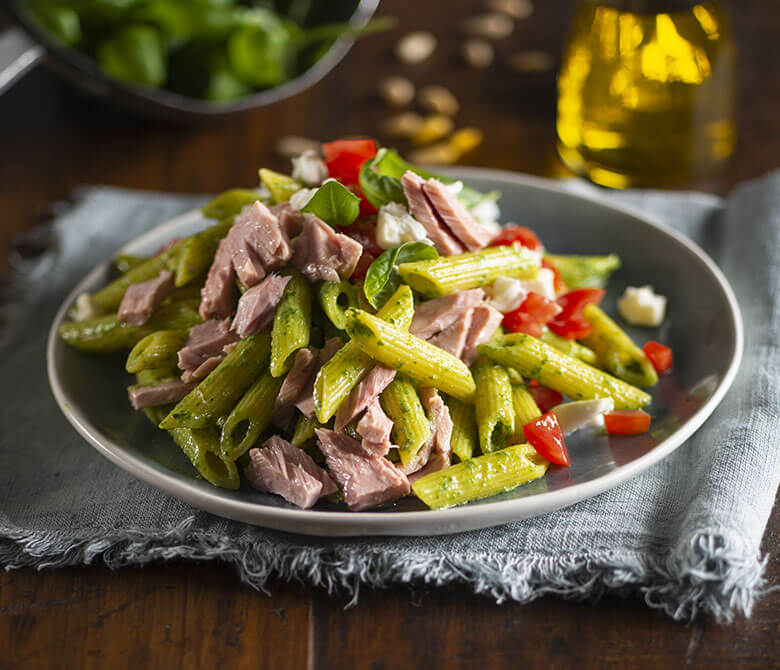 Ingredients
for 4 servings
---
350g short pasta
---
a 160g can of Rio Mare Solid Light Tuna in Olive Oil
---
200g mozzarella
---
1 ripe tomato
---
50g extra virgin olive oil
---
a handful of basil leaves
---
1 tablespoon of pine nuts
---
30g grated Parmesan cheese
---
2 tablespoons of fresh creamy cheese
---
salt

Stampa Ricetta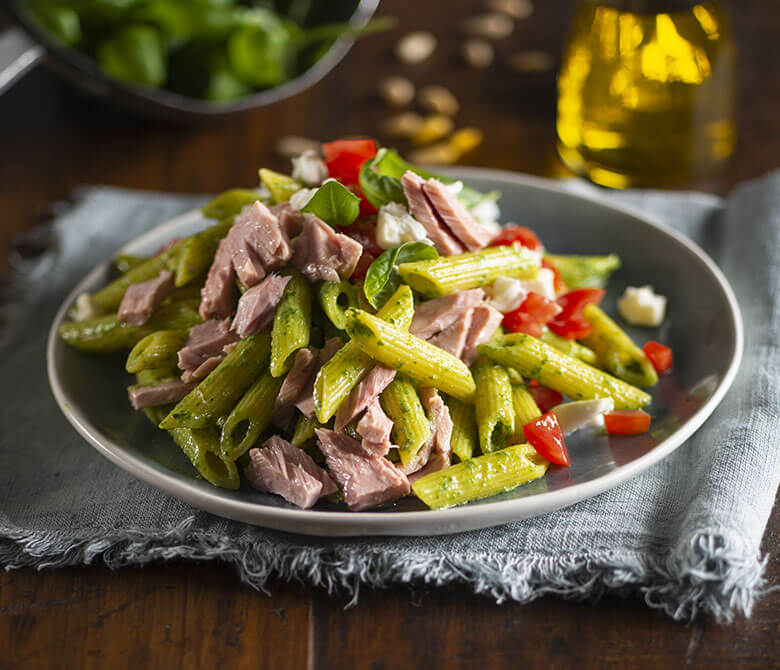 Product used
Solid Light Tuna in Olive Oil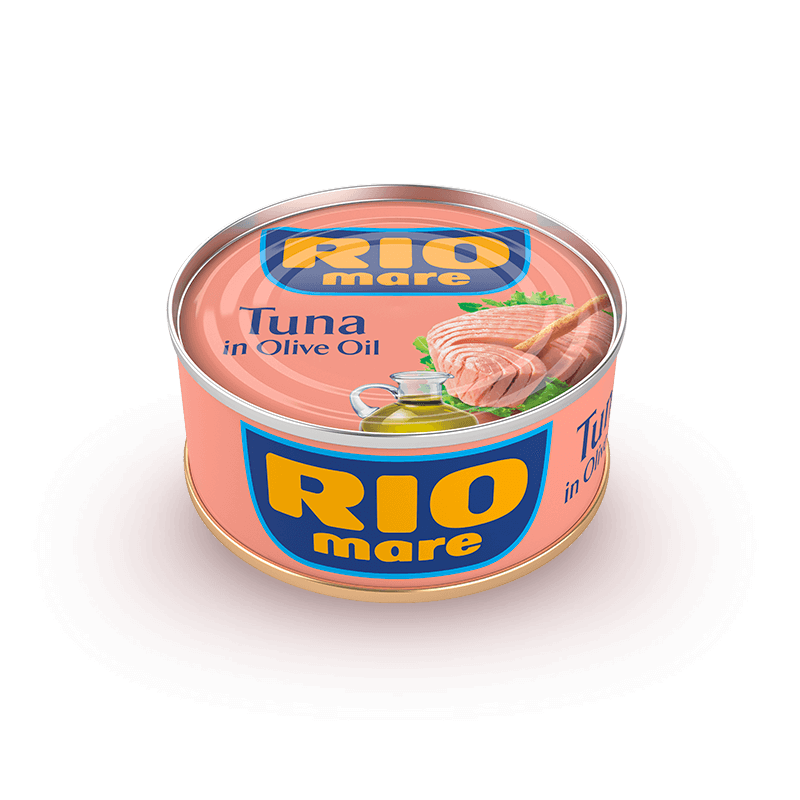 DISCOVER MORE
Preparation
1. Bring plenty of salty water to a boil.

2. Wash the basil, put it in a blender with the oil, Parmesan, pine nuts, a pinch of salt and the cream cheese, and mix together.

3. Dice the mozzarella and the tomato, and then drain the tuna and mix with the mozzarella and the tomato.

4. Cook the pasta. Two minutes before draining it add two tablespoons of cooking water to the pesto to make it softer. Drain the al dente pasta.

5. Immediately garnish the pasta with the pesto, stir well, and add the tuna with the tomato and mozzarella.