Piadina with Insalatissime Mexican Style and Squacquerone Cheese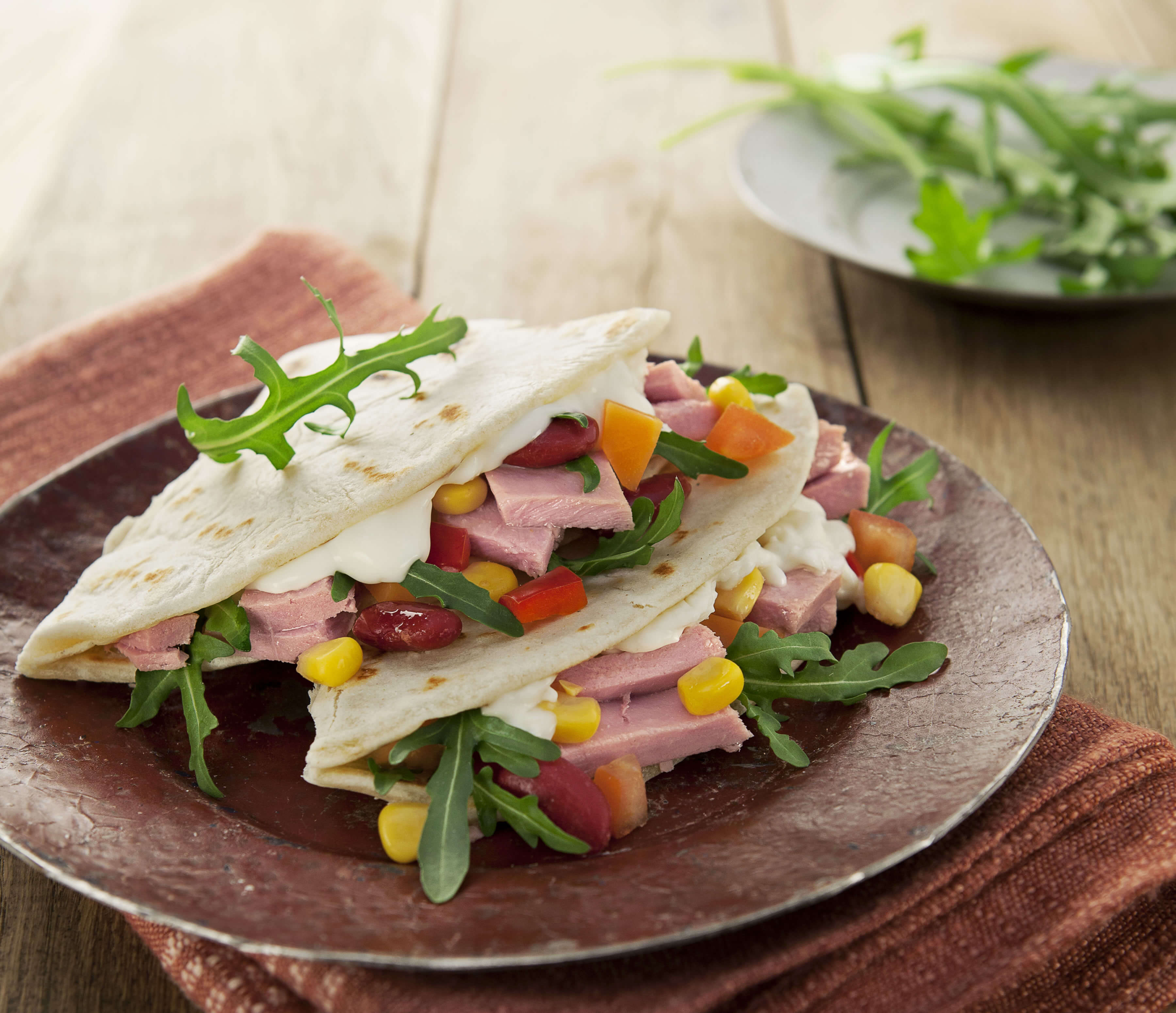 Ingredients
for 4 servings:
---
2 160g cans of Rio Mare Insalatissime Mexican Style
---
250 g of squacquerone cheese from Romagna
---
400 g of 0 flour, plus a sprinkling to dust the countertop
---
60 g of pork fat
---
about 200 ml of water
---
½ tsp of salt
---
120g of rocket
---
2 Ramati tomatoes
---
extra virgin olive oil
---
salt to taste

Stampa Ricetta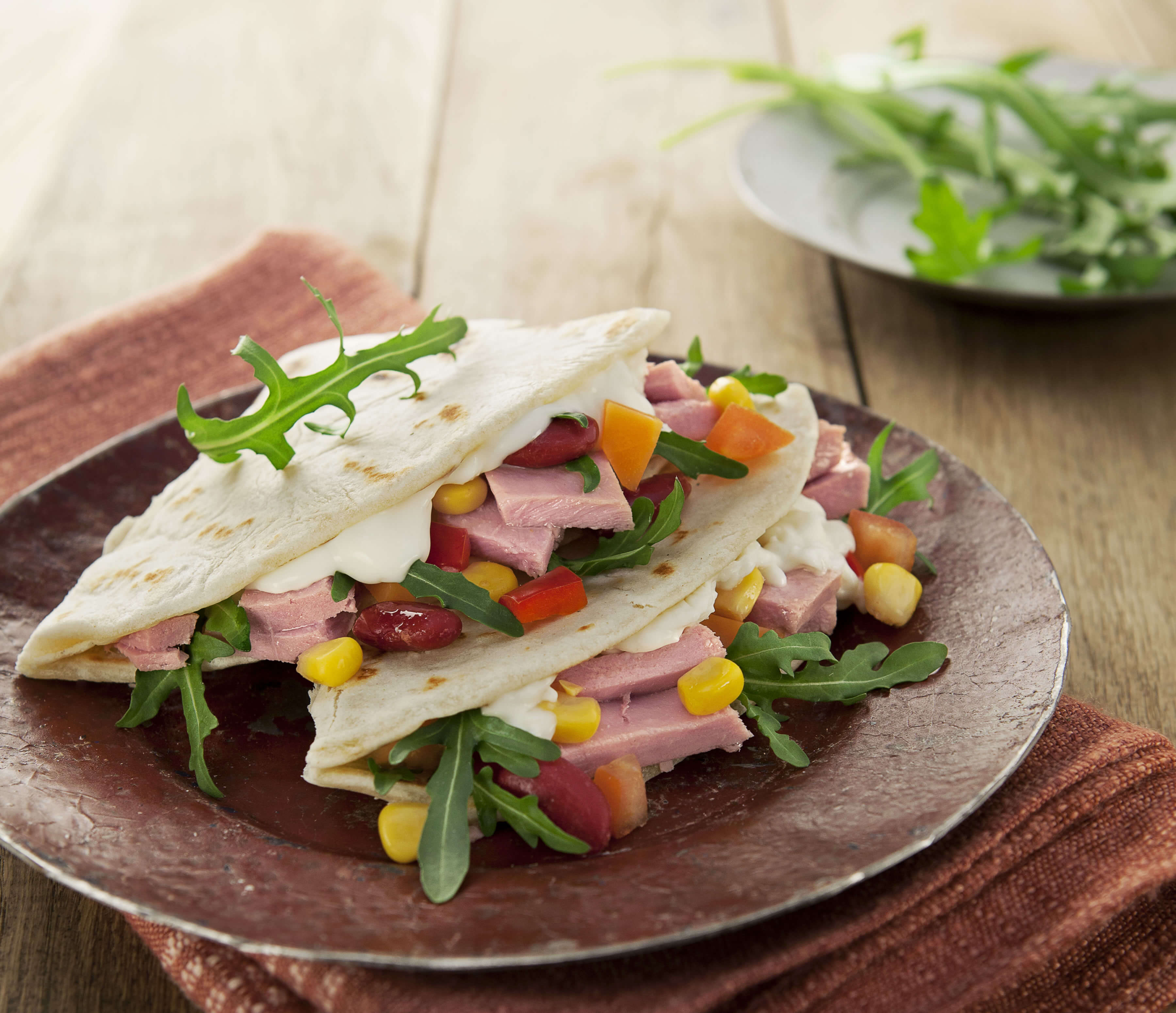 Product used
Insalatissime Mexican Style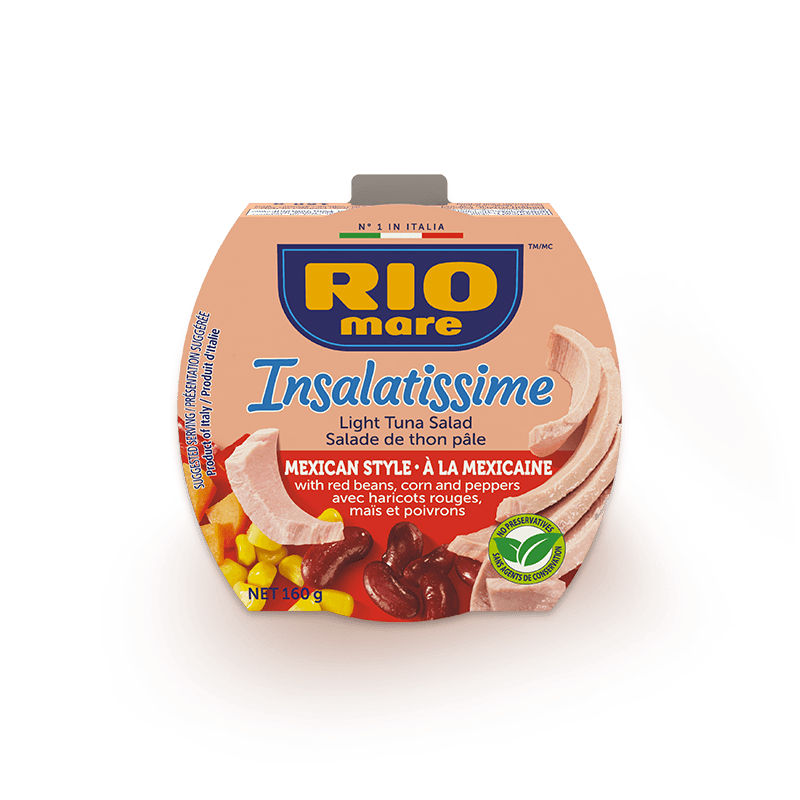 DISCOVER MORE
Preparation
1. Combine the flour and cold fat, cut into pieces, in a bowl, working it in to obtain a coarse crumbly mixture. Add the salt and half of the water and knead the dough, gradually adding the remaining water: stop adding water once you have obtained a soft dough (depending on the quality of the flour, you might need to add either a little less or a little more flour). Shape the dough into a ball, cover it in plastic wrap and leave to rest.

2. In the meantime, cut the tomatoes into cubes, place them in a bowl and season them with a drizzle of oil and hot chili pepper to taste.

3. After the dough has been left to rest, cut it into 4 pieces and shape into balls. Lightly flour the countertop and roll out the dough with a rolling pin until very thin. Cut out circles, each having a thickness of a few millimeters. Cook the piadine one by one, for a few minutes on each side, in a non-stick frying pan: the piadine are ready to be turned when golden bubbles form on the side facing downwards. While preparing the remaining piadine, keep the cooked ones hot in a warm oven, pre-heated to 80°C.

4. Spread each piadina with a layer of squacquerone cheese, top with the rocket leaves, the marinated tomatoes and the Insalatissime Rio Mare. Fold in half and serve immediately.