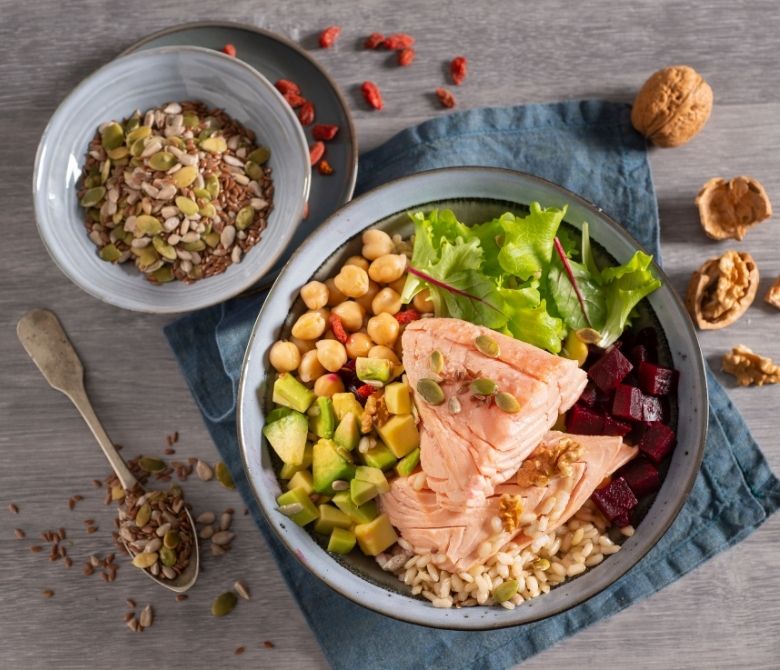 Ingredients
For 4 servings
---
2 x 125g Rio Mare Salmon Fillets in Brine
---
200g boiled chickpeas
---
200g oven-baked beetroot
---
100g salad with beetroot leaves
---
1 avocado
---
150g pre-cooked brown rice
---
20g walnut kernels
---
20g Goji berries
---
20g mixed seeds
---
60g extra virgin olive oil
---
salt to taste
---
Stampa Ricetta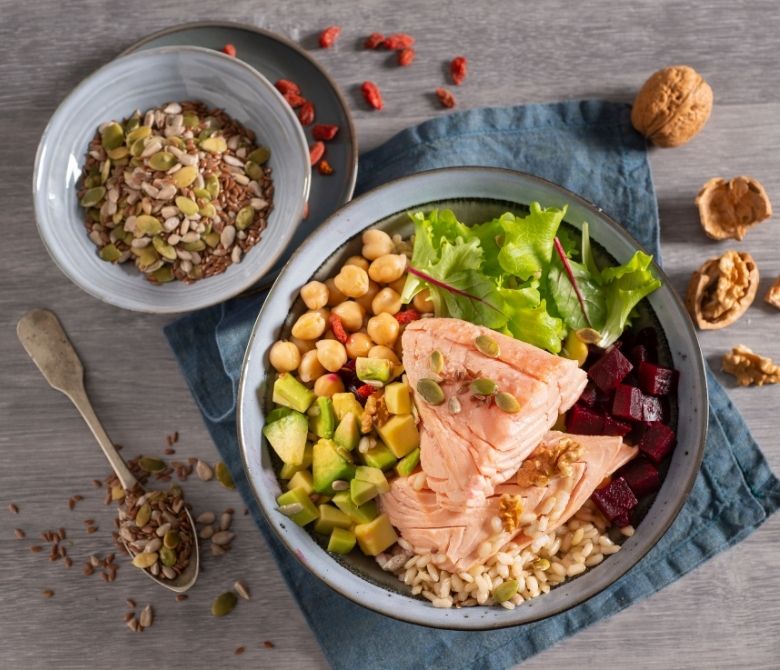 Product used
Salmon Fillet in Brine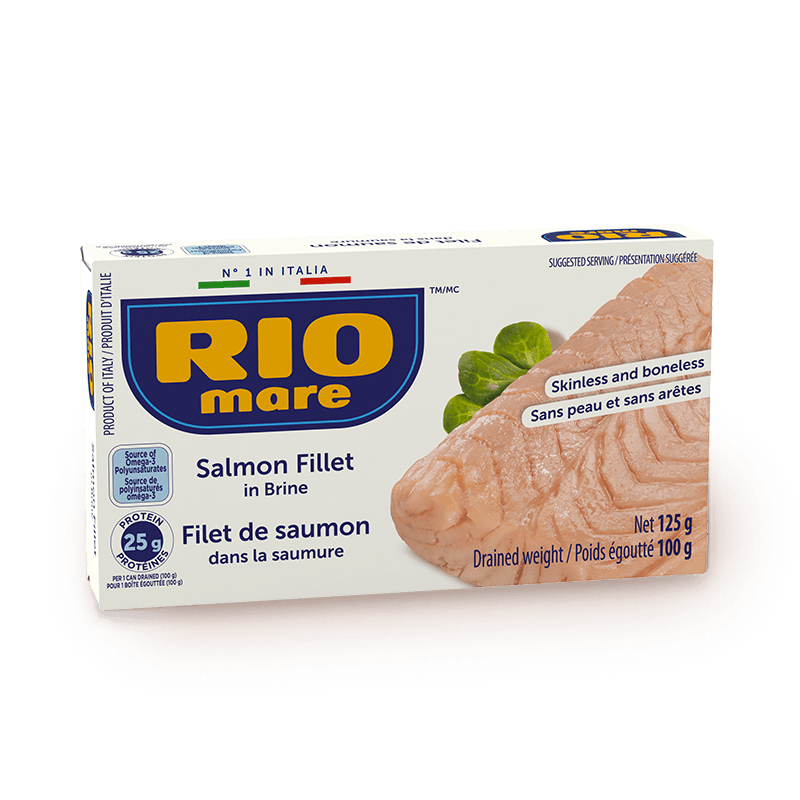 DISCOVER MORE
Preparation
1. Cook the rice according to the instructions on the packet.

2. Cube the beetroot and avocado.

3. Combine the chickpeas, vegetables, rice, salad and flaked salmon fillets in individual bowls. Decorate with the Goji berries, mixed seeds and roughly chopped walnut kernels.

4. Season with a pinch of salt and a drizzle of oil and serve.