Savoury Crostini with Tuna and Chickpea Spread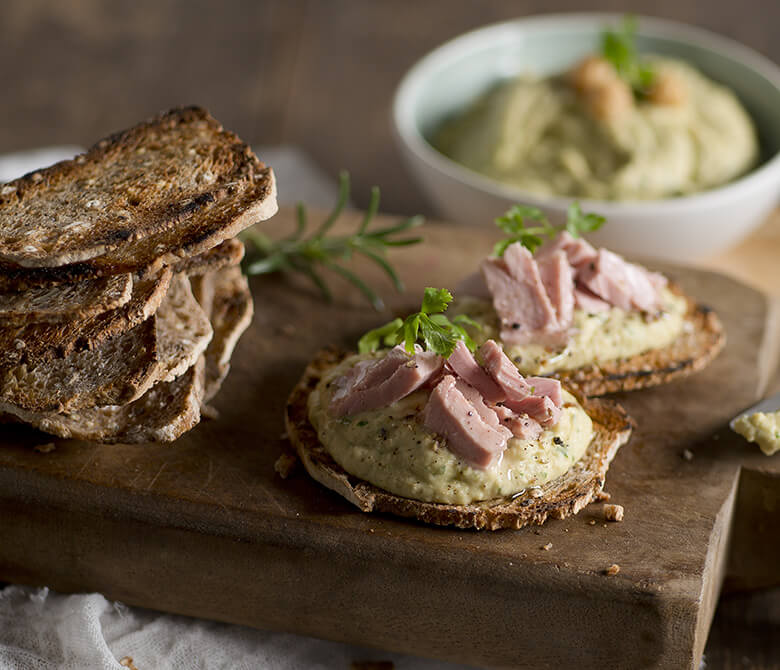 Ingredients
for 4 servings
---
200 g of boiled chickpeas
---
1 clove of garlic
---
a spring of parsley
---
sea salt 
---
black pepper
---
extra virgin olive oil
---
1 organic lemon
---
2 80 g cans of Rio Mare Solid Light Tuna in Olive Oil
---
a few leaves of fresh basil
---
a few sprigs of fresh rosemary
---
200 g di baguette bread
---
fresh thyme to decorate

Stampa Ricetta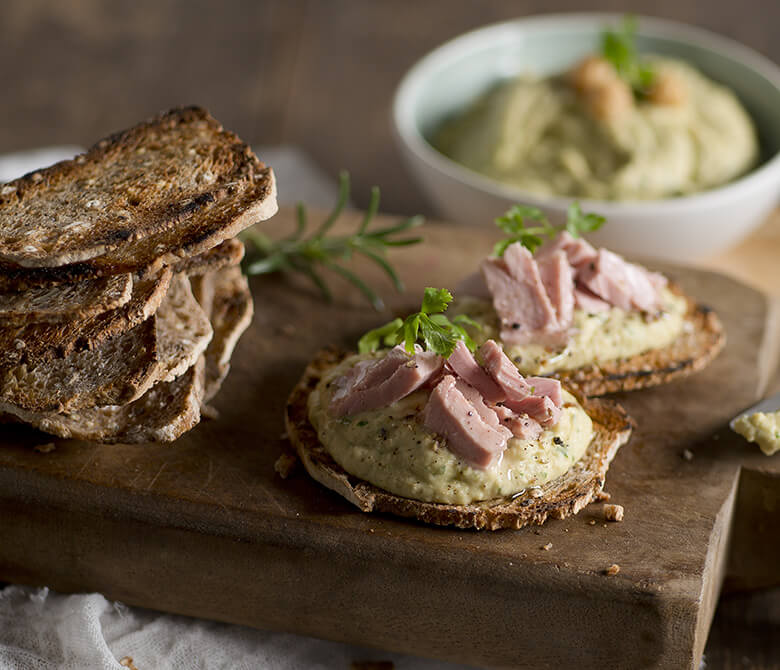 Product used
Solid Light Tuna in Olive Oil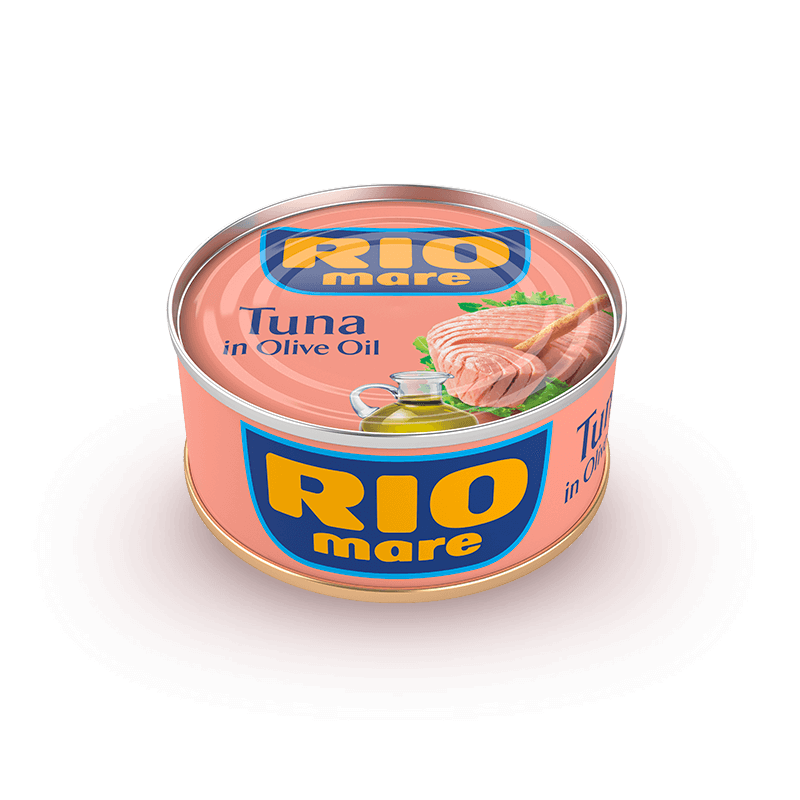 DISCOVER MORE
Preparation
1. In a food processor, blend the chickpeas with the garlic, a few sprigs of rosemary, parsley, salt, the juice of half a lemon and two tbs of olive oil.

2. Once a creamy consistency has been obtained, season with a sprinkling of freshly ground black pepper. Drain the tuna, cut it into pieces and mix it with the grated lemon rind and chopped basil. 

3. Cut the baguette into slices and toast over a hot grill.

4. Spread the chickpea sauce on the baguette, top each slice with the tuna and garnish with sprigs of thyme and grated lemon zest.