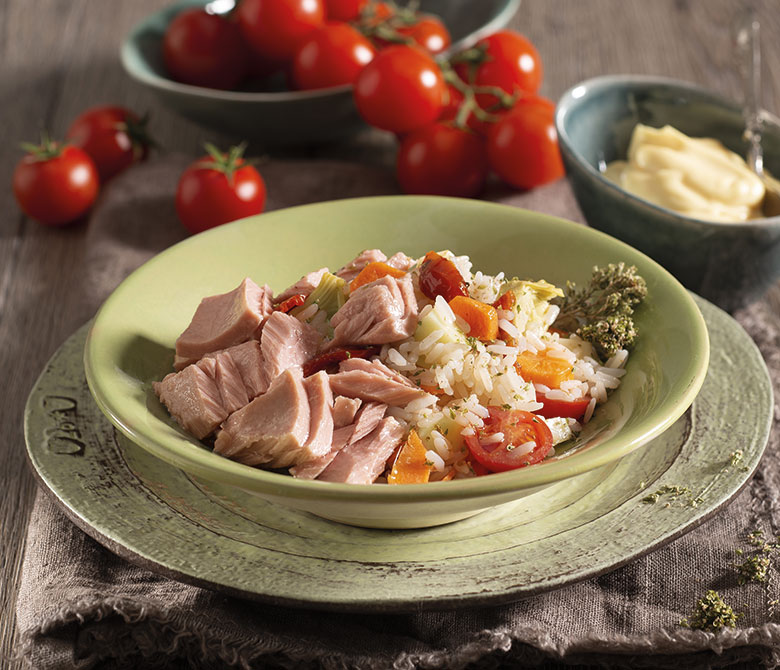 Ingredients
for 4 servings
---
250g parboiled rice
---
2 x 80g cans Rio Mare Tuna in Olive Oil
---
200g cherry tomatoes
---
50g sun-dried tomatoes in olive oil
---
100g artichokes in olive oil
---
200g mozzarella
---
2 carrots
---
40g extra virgin olive oil
---
1 tsp oregano
---
salt and pepper to taste
---
Stampa Ricetta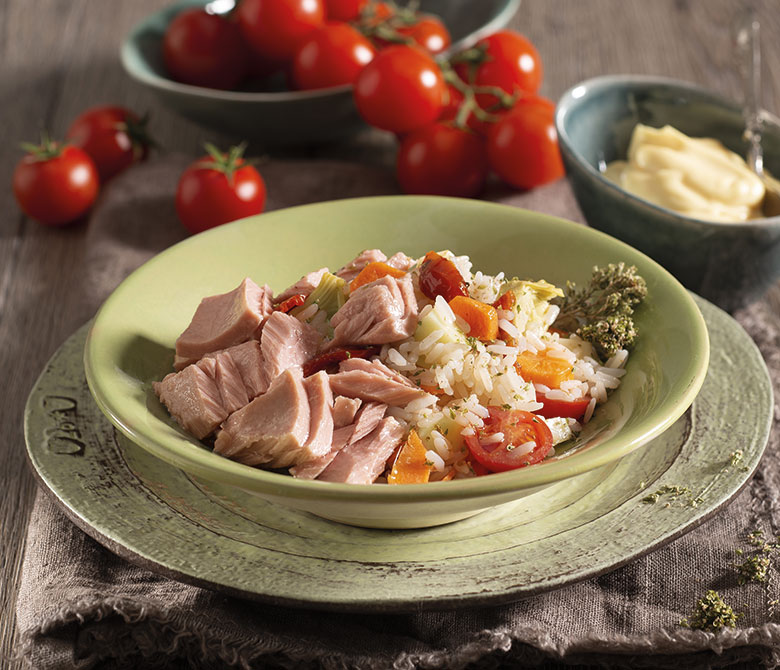 Product used
Solid Light Tuna in Olive Oil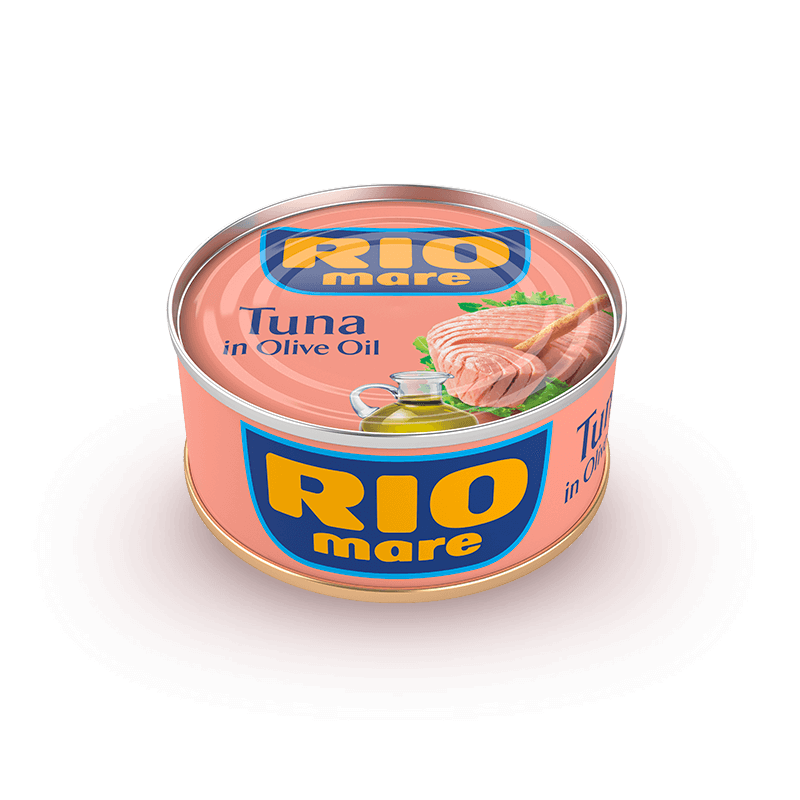 DISCOVER MORE
Preparation
1. Bring a large pot of salted water to the boil and cook the rice.

2. While the rice is cooking, peel and cut the carrots in half lengthwise and then into fine slices. Halve the cherry tomatoes and artichokes, cube the mozzarella, chop the sun-dried tomatoes and combine all the ingredients in a bowl.

3. Drain the cooked rice, rinse under cold running water to cool and remove the starch and then add to the other ingredients.

4. Dress with oil, season with a little salt and pepper and mix gently. Add the well-drained, flaked tuna.

5. For extra flavour, serve with a little mayonnaise.