Tuna with Eggplants Roasted with Thyme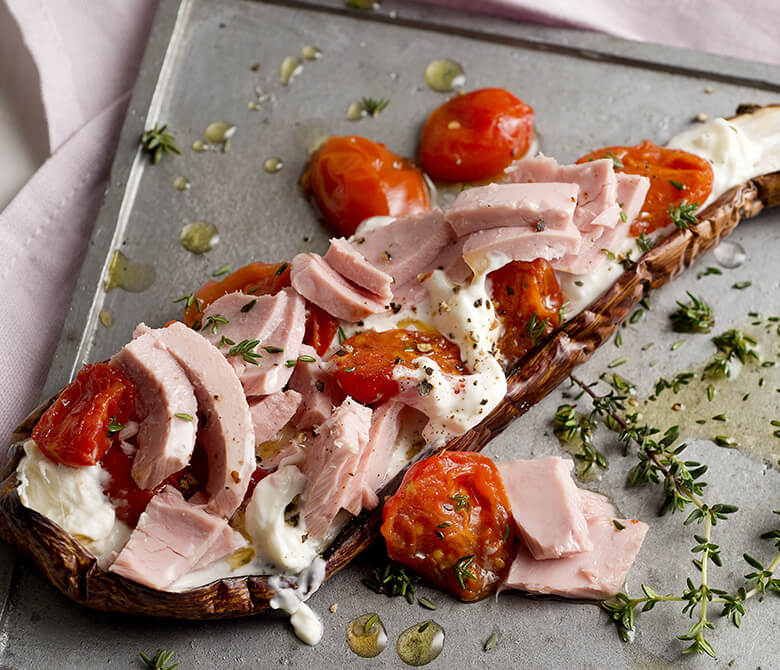 Ingredients
for 4 servings:
---
2 160g cans of Rio Mare Solid Light Tuna in Olive Oil
---
4 eggplants
---
a few cherry-tomatoes
---
a few sprigs of thyme
---
100g of stracciatella cheese
---
50g extra-virgin olive oil
---
salt
---
back pepper

Stampa Ricetta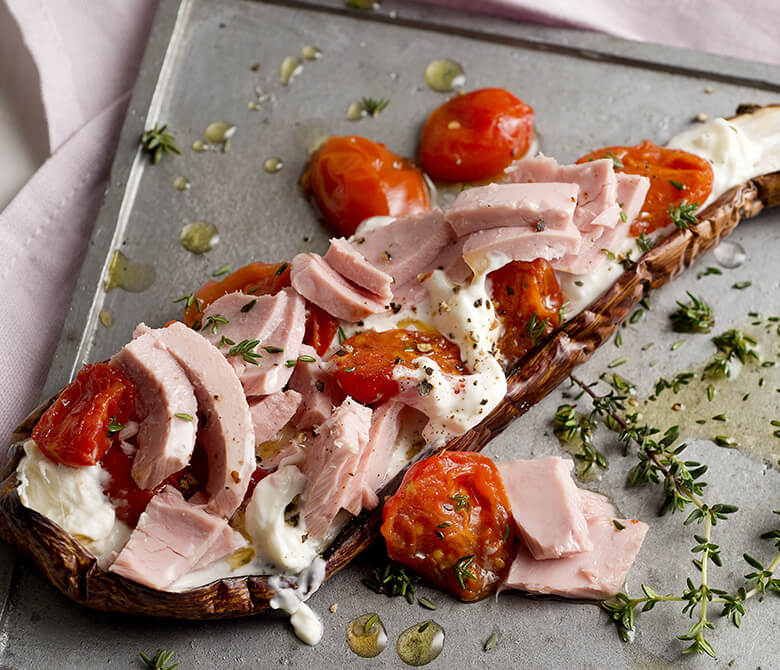 Product used
Solid Light Tuna in Olive Oil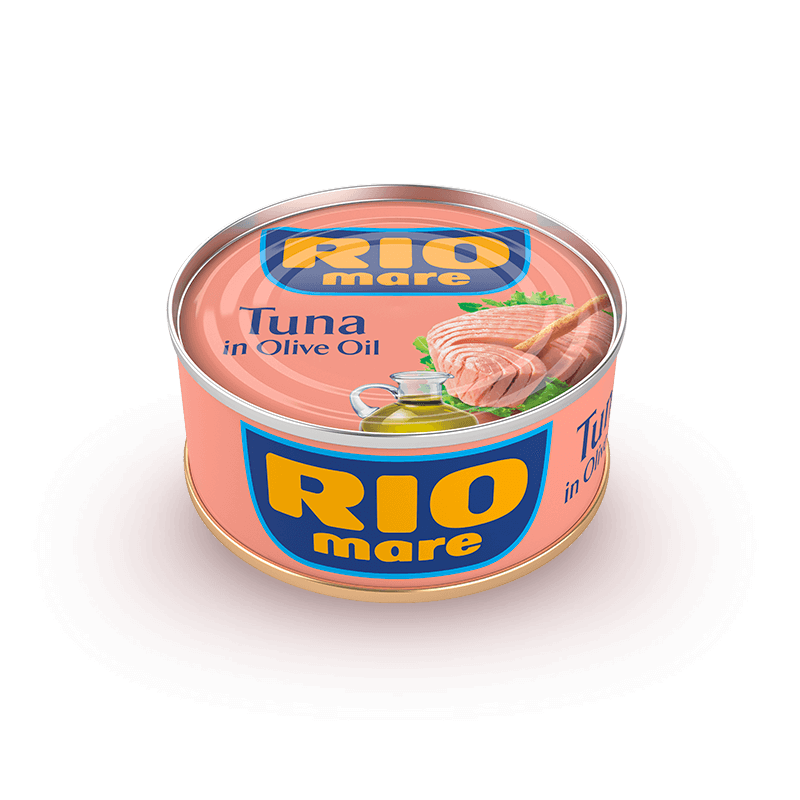 DISCOVER MORE
Preparation
1. Heat the oven to 200°, wash the eggplants, place them on tinfoil without cutting them and bake them for about 40 minutes, turning occasionally so that they are well done on the inside.

2. Cut the tomatoes in half and sauté in a pan with a little oil, a little thyme and salt

3. Cut the eggplants in half without peeling them and place them on plates. Add the stracciatella cheese and tomatoes, season with a little oil and a little salt and pepper, lay the tuna on top and serve.