Tuna with Ginger and Chard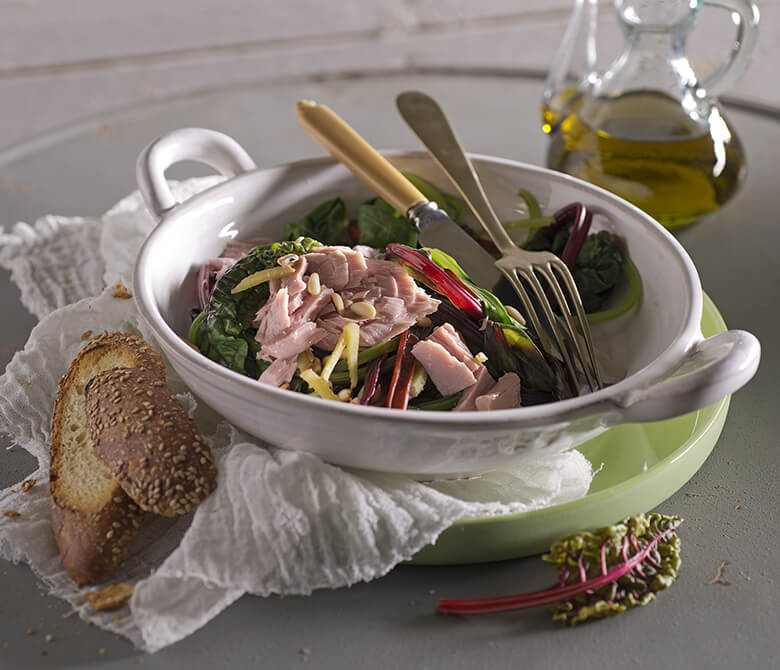 Ingredients
for 4 servings
---
3 80g cans of Rio Mare Solid Light Tuna in Olive Oil  
---
400g yellow and red chard
---
a piece of ginger, approximately 25g
---
2 garlic cloves
---
30g extra-virigin olive oil
---
20g pine nuts
---
salt

Stampa Ricetta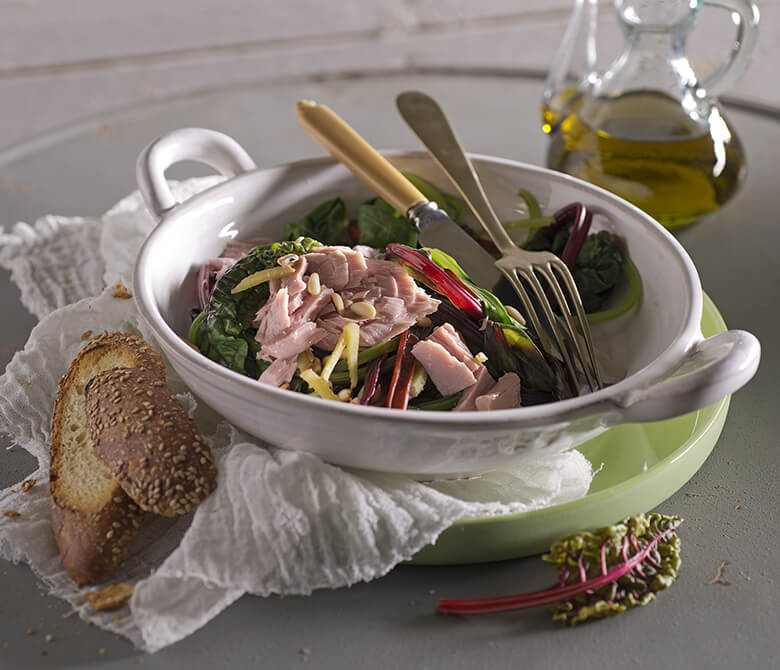 Product used
Solid Light Tuna in Olive Oil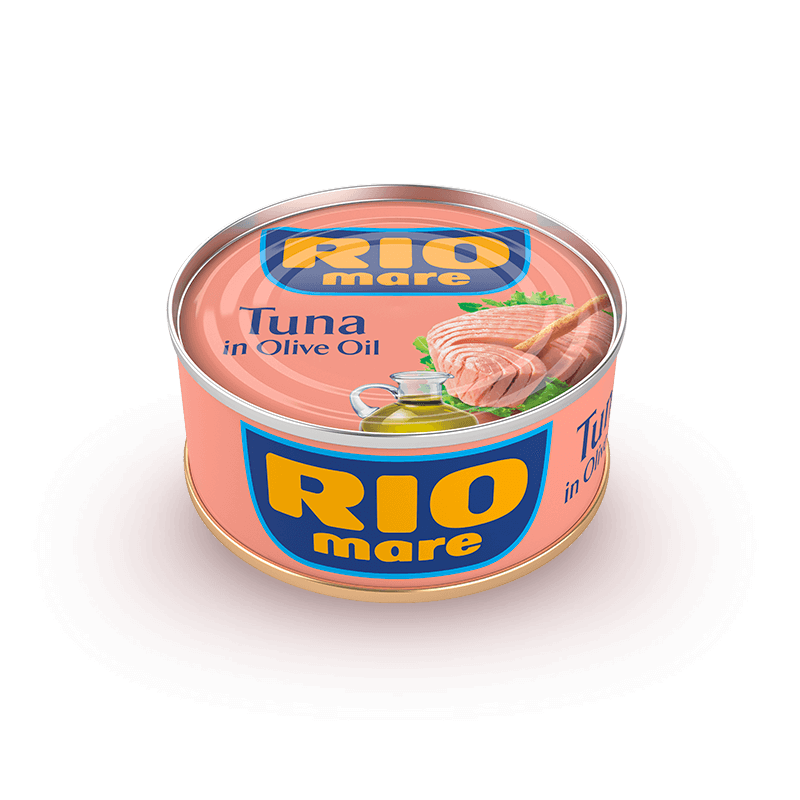 DISCOVER MORE
Preparation
1. Wash and cut the chard; peel the ginger and cut it in stripes, cut the garlic cloves in half.

2. Brown the garlic with a bit of oil in a pan until golden, add the chard, sprinkle with water, salt to taste, add the ginger and cook for about 10min, stirring from time to time.

3. Remove the garlic, lay the chard on a plate, add the tuna and serve with toasted seeded bread.