Chilli Tuna with Sautéed Red Onions and Oranges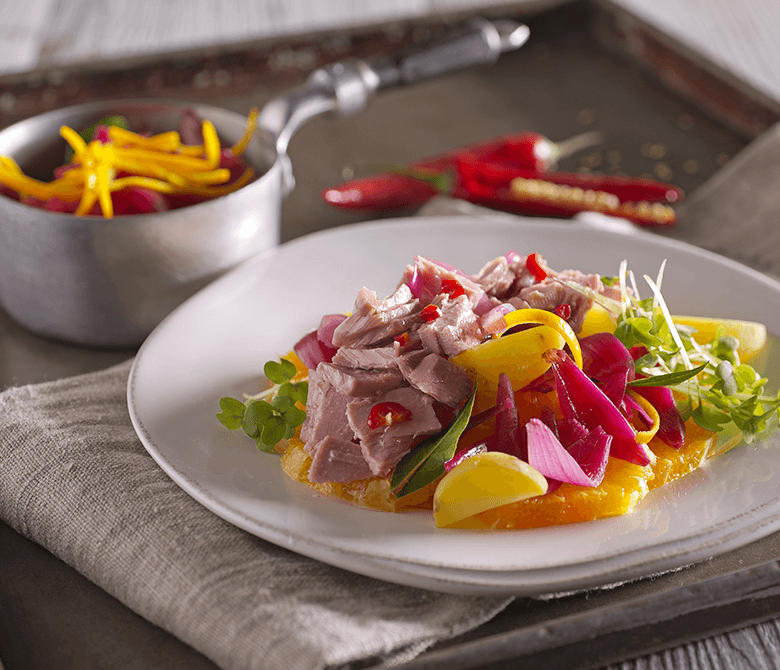 Ingredients
for 4 servings
---
3 80g cans of Rio Mare Solid Light Tuna with Italian chilli
---
2 sweet red onions
---
2 oranges
---
10 new potatoes with peel
---
2 small bay leaves
---
40g extra virgin olive oil
---
20g sugar
---
1 tbsp apple vinegar
---
salt

Stampa Ricetta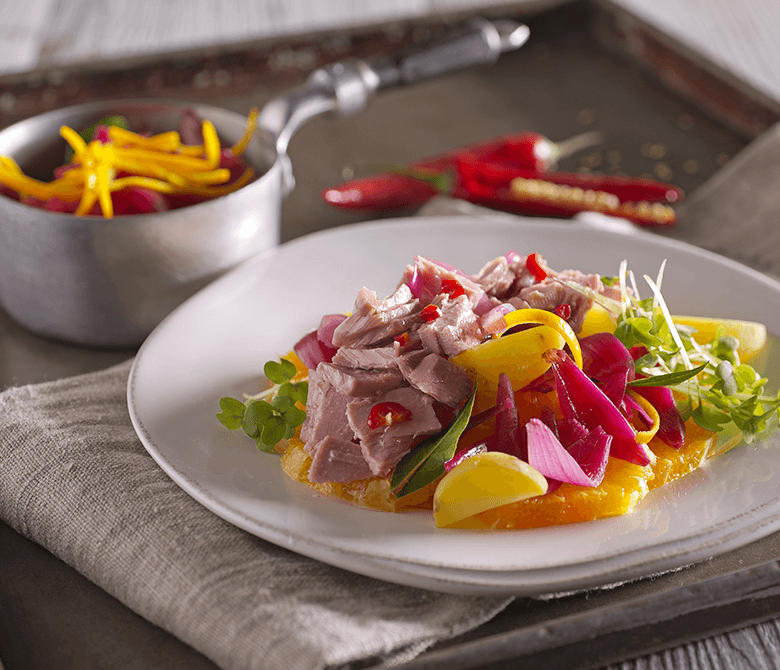 Product used
Solid Light Tuna with Italian chilli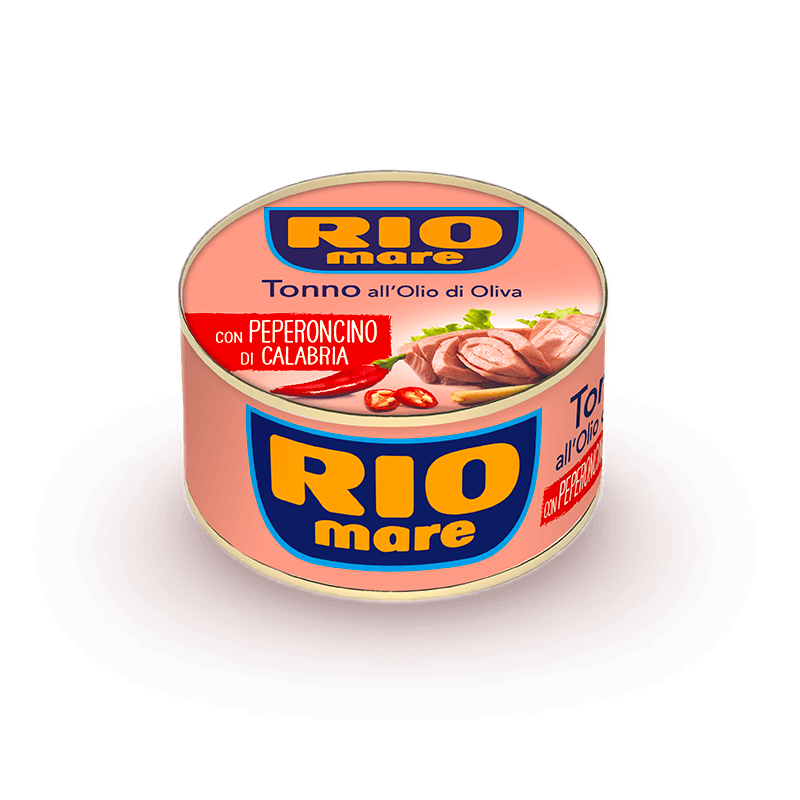 DISCOVER MORE
Preparation
1. Slice the onions (not too thinly) and brown them in a non-stick pan with the bay leaf, oil, sugar, vinegar and a bit of salt. Cook until they become transparent, remove from heat and add grated orange peel.

2. Boil the potatoes in salted water, drain and cut them into four parts without removing the peel. Peel the oranges and cut them to slices.

3. Arrange the orange slices on a plate, mix the potatoes and the onions together and lay the mixture on top of the oranges. Finally, top with tuna.