Pappardelle with Tuna and Artichokes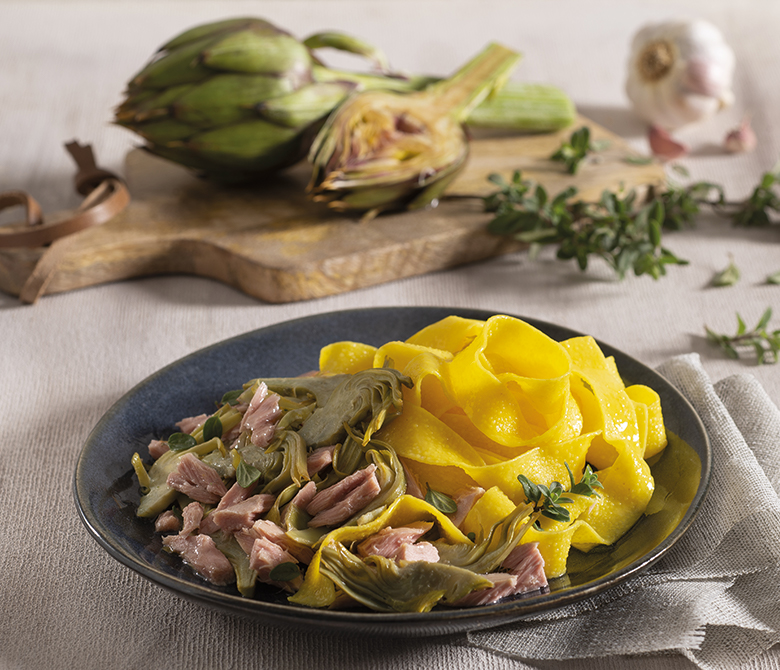 Ingredients
for 4 servings
---
350 g egg pappardelle
---
2 x 160g cans Rio Mare Tuna in Olive Oil <7b>
---
3 artichokes
---
1 clove garlic
---
20g butter
---
30g extra virgin olive
---
A few fresh marjoram sprigs
---
salt to taste
---
Stampa Ricetta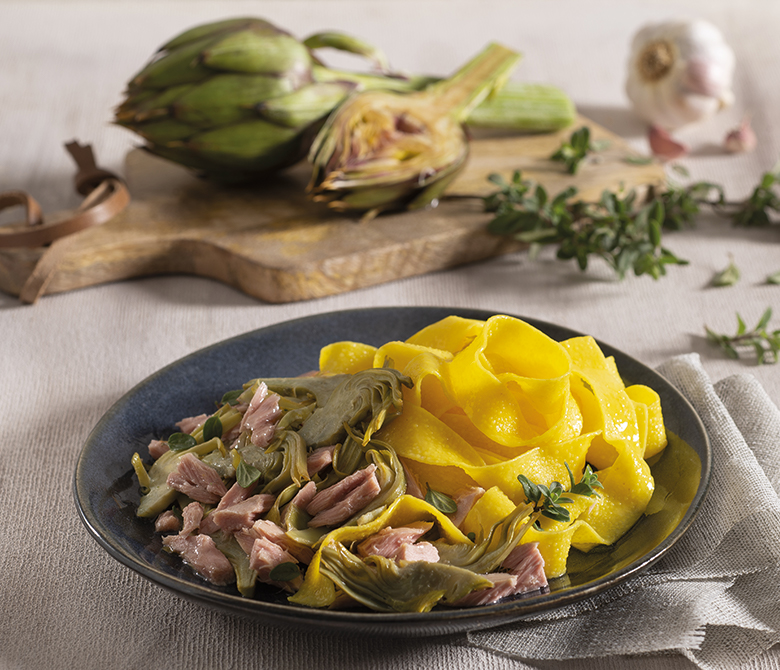 Product used
Solid Light Tuna in Olive Oil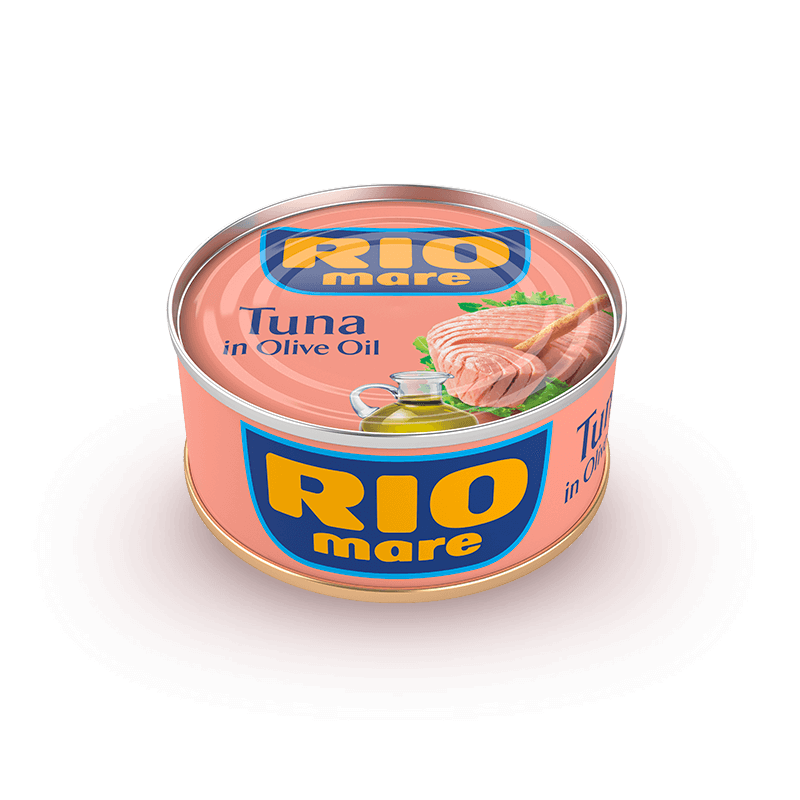 DISCOVER MORE
Preparation
1. Cook the pasta in a large pot of boiling, salted water.

2. Wash, clean and halve the artichokes. Remove the tough outer leaves, stems and thorny inner leaves and scoop out the hairy inner choke. Finely slice the artichokes.

3. Sauté the lightly crushed garlic clove in a frying pan with the oil and butter until lightly browned. Add the artichokes, season with salt and add a few spoons of water. Cook for about five minutes, stirring continuously. Season with the marjoram and add the drained, flaked tuna

4. Drain the pasta and toss through with the sauce.