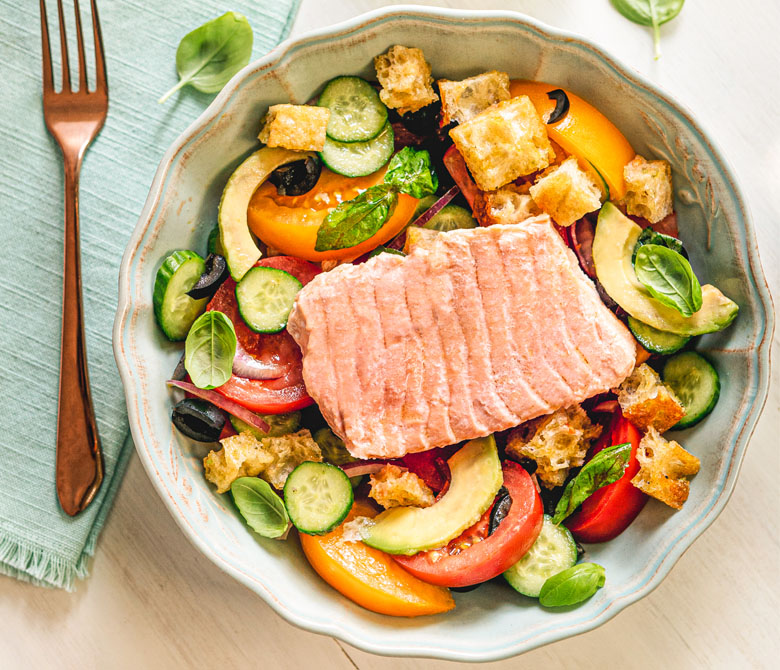 Ingredients
For 4 servings
---
750 ml (3 cups) Italian-style white bread, cut into ½ inch cubes
---
4 x 125 g cans Rio Mare Salmon Fillets in Brine
---
3 large ripe tomatoes, sliced in quarters
---
1 medium red onion, thinly sliced
---
1 English cucumber, peeled, seeded and cubed
---
2 ripe avocadoes, sliced
---
60 ml (1/4 cup) pitted black olives
---
Bunch of fresh basil, hand torn
---
30 ml (2 tbsp) extra-virgin olive oil
---
For vinaigrette:
---
1 lemon, juiced
---
30 ml (2 tbsp) red wine vinegar
---
80 ml (1/3 cup) extra-virgin olive oil
---
Salt and freshly ground black pepper to taste
---
---
Stampa Ricetta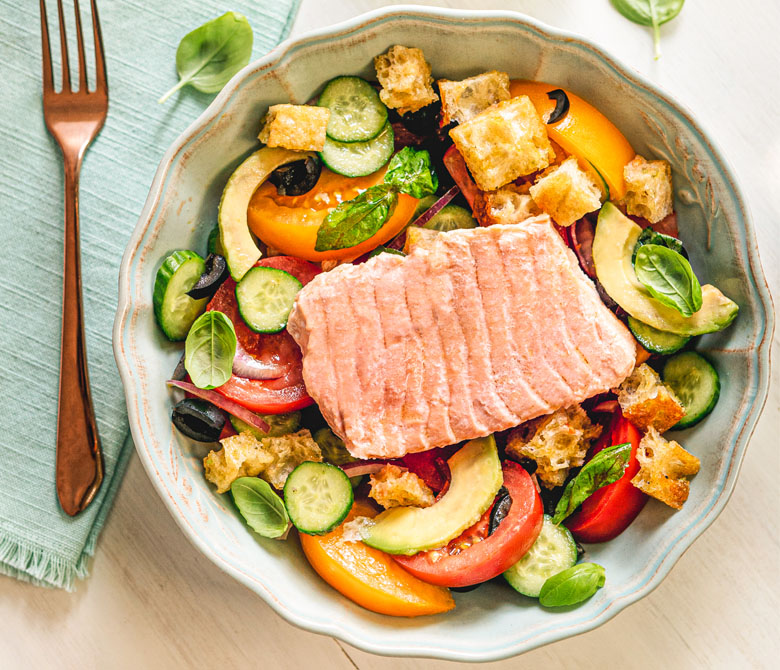 Product used
Salmon Fillet in Brine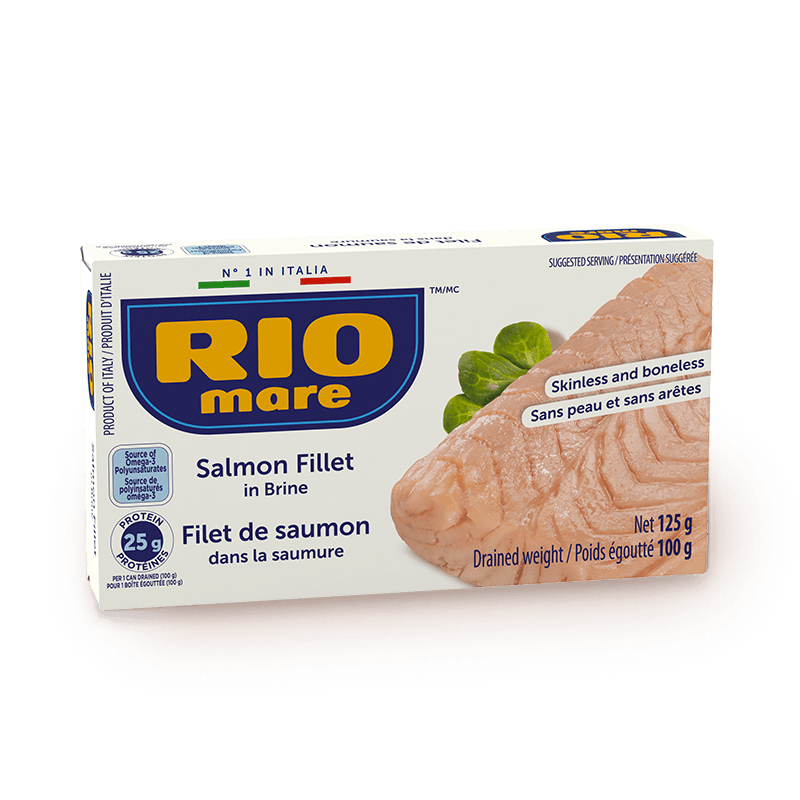 DISCOVER MORE
Preparation
1. Preheat oven to 325F. Toss bread cubes with 30 ml (2tbsps) of olive oil and transfer to a baking sheet. Bake in oven for 10-15 minutes, until golden brown. Remove from oven and let cool.

2. In a small bowl, whisk together the ingredients for the vinaigrette.

3. In a large bowl, combine toasted bread, tomatoes, cucumbers, onions, avocadoes, olives and basil leaves.

4. Add the vinaigrette to the large bowl and toss all ingredients together. Season with salt and pepper to taste and put salad in 4 serving bowls or plates.

5. Drain the salmon and place the whole fillets on the salads. Serve and enjoy.