Panzerotti with tuna, scamorza and dried tomatoes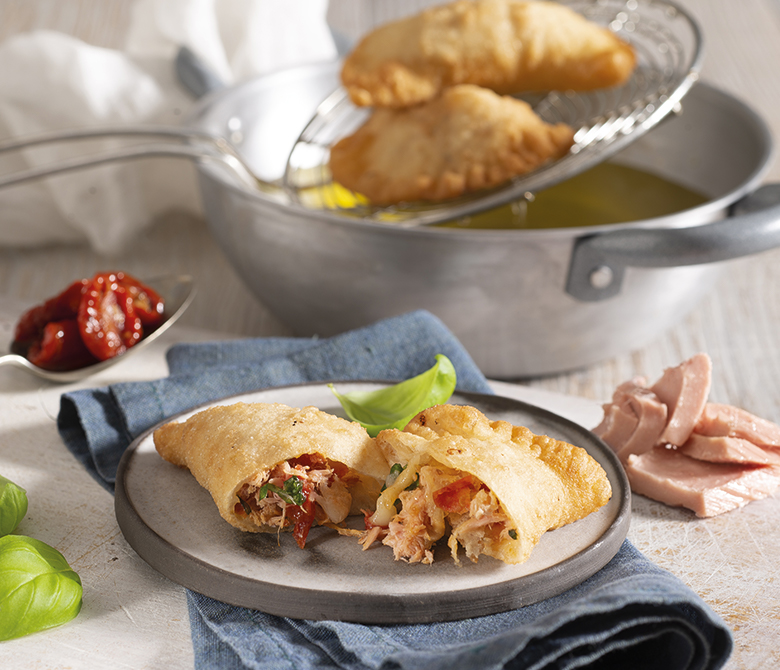 Ingredients
for 4 servings
---
500g pasta dough
---
1 x 160g can Rio Mare Tuna in Olive Oil
---
120g smoked Scamorza
---
6 dried tomatoes in oil
---
a small bunch of basil
---
1 l peanut oil
---
pepper to taste
---
Stampa Ricetta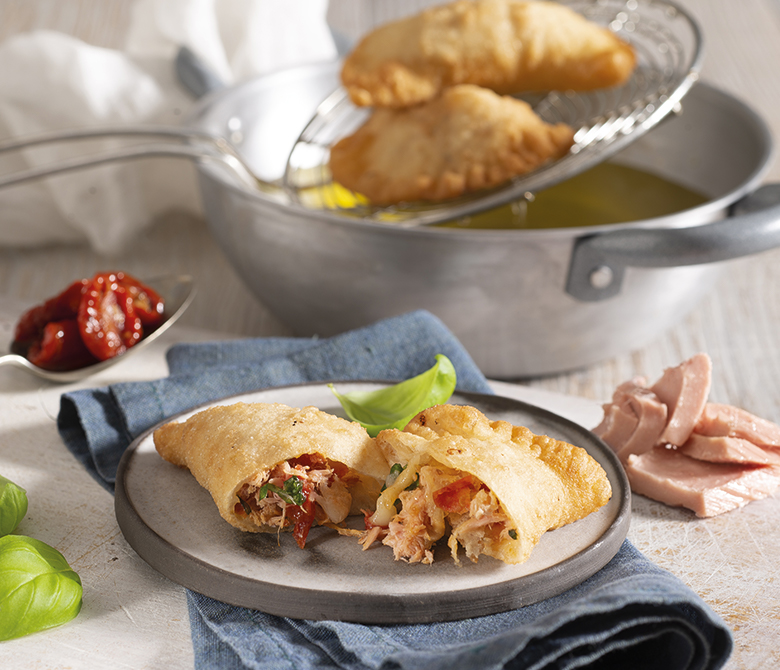 Product used
Solid Light Tuna in Olive Oil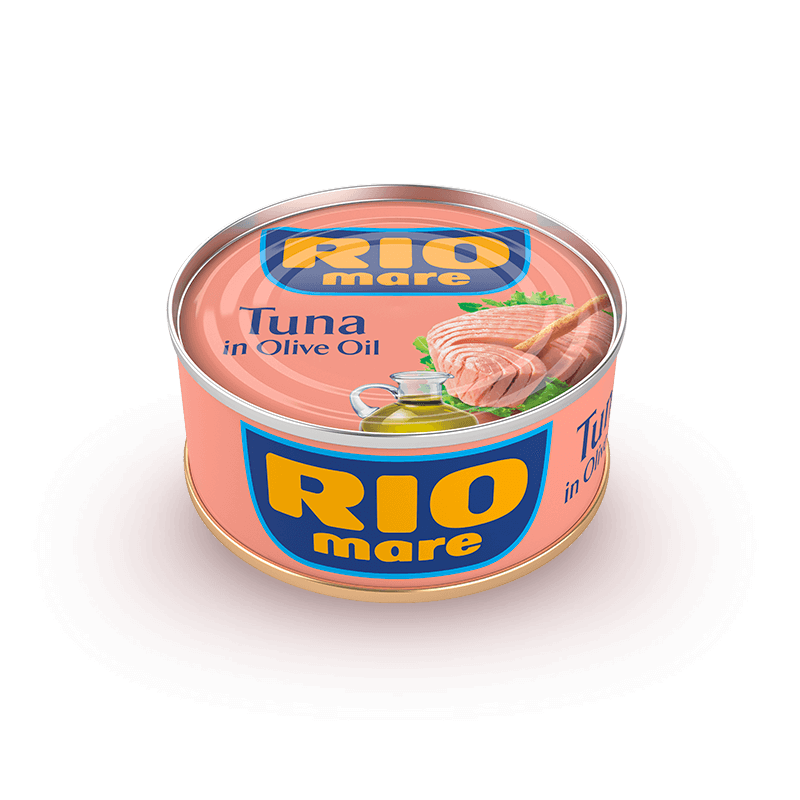 DISCOVER MORE
Preparation
1. Roll out the bread dough to a thickness of about 2mm. Cut the dough into 8cm discs, using either a glass or a cup. Cover the discs with a dishcloth and leave to rise for 20 minutes.

2. While the dough is resting, roughly chop the smoked Scamorza, place in a bowl with the drained, flaked tuna, the dried tomatoes cut into slivers and the chopped basil. Season with a sprinkling of pepper.

3. Roll out the discs again until they widen. Ladle 1 large spoonful of filling onto each disc and fold over to make a half-moon shape. Press the edges together to seal, then crimp with a fork.

4. Deep-fry the panzerotti in boiling oil until golden. Drain on paper towels and serve while piping hot.