Tuna-filled Knödel with pumpkin sauce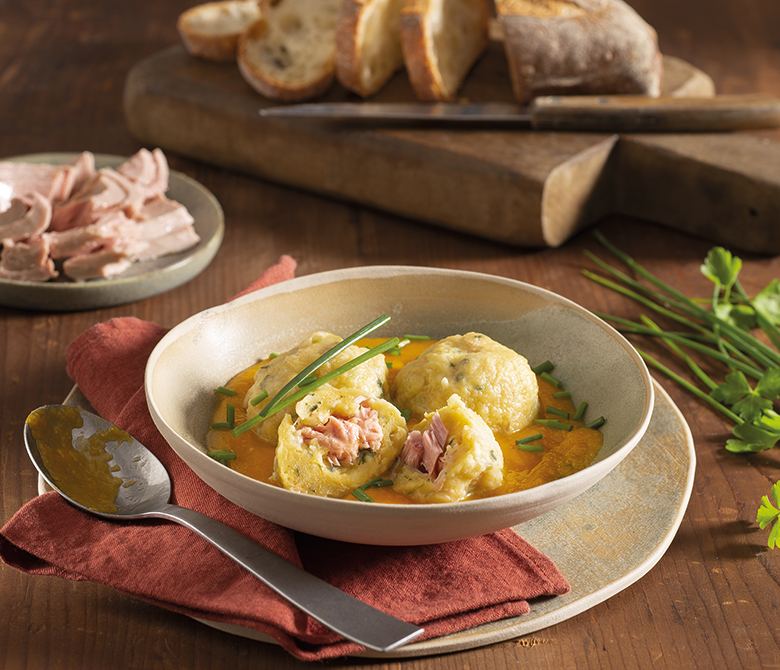 Ingredients
for 4 servings
---
300g soft white bread
---
1 x 160g can Rio Mare Tuna in Olive Oil
---
1 onion
---
80g flour
---
3 eggs
---
40g grated cheese
---
200ml milk
---
250g pumpkin
---
300ml vegetable stock
---
a small bunch of parsley
---
a few chive leaves
---
40g butter
---
salt to taste
---
Stampa Ricetta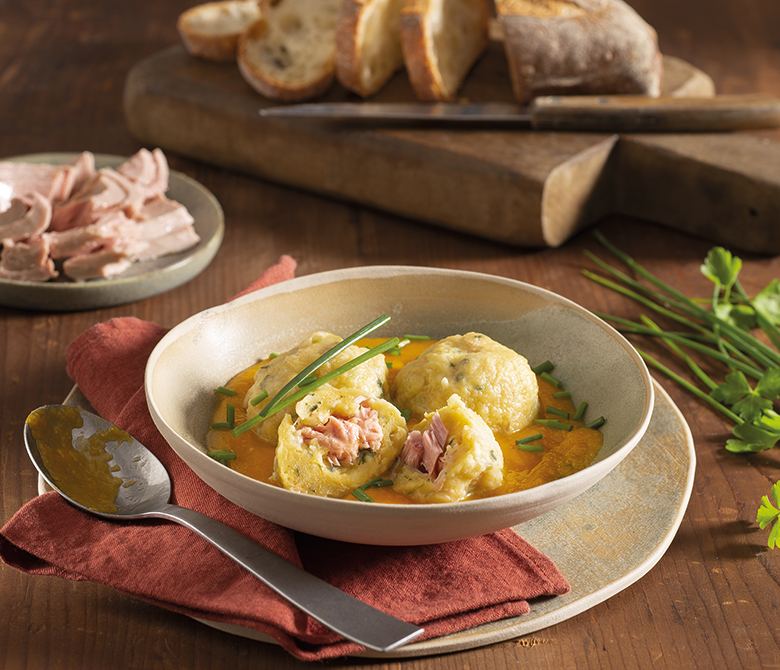 Product used
Solid Light Tuna in Olive Oil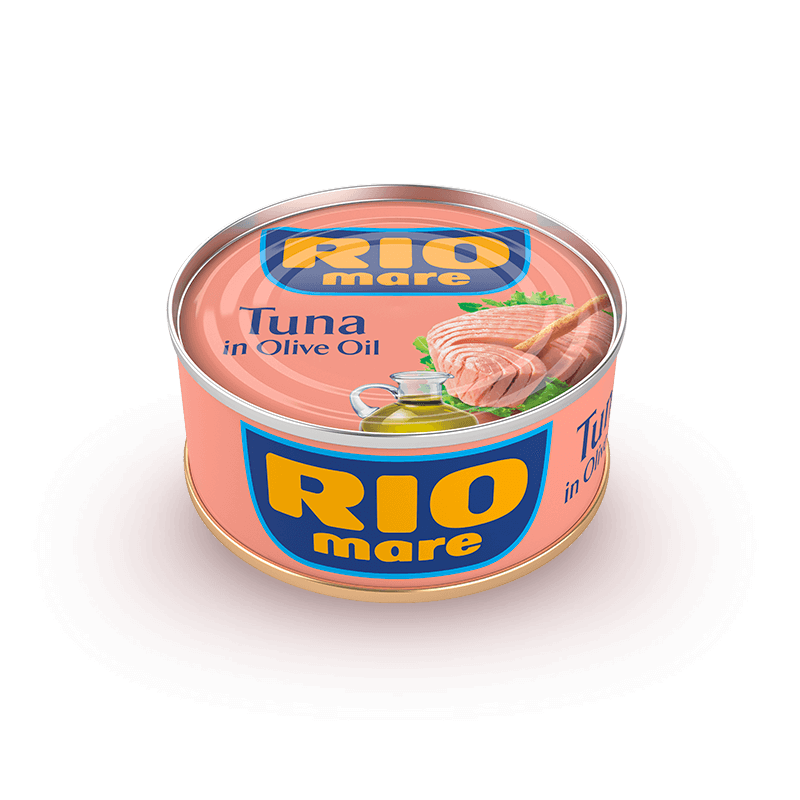 DISCOVER MORE
Preparation
1. Chop and sauté the onion in a frying pan with the butter over a low flame until translucent, but not brown. Place half of the onions in a large bowl.

2. Add the cubed pumpkin flesh and vegetable stock to the onions in the frying pan and cook for about 25 minutes.

3. Cut the bread into cubes and add to the bowl containing the sautéed onions. Add the beaten egg, milk, flour, chopped parsley and a pinch of salt and mix well with your hands to obtain a fairly uniform consistency. If necessary, wet your hand to prevent the dough from sticking.

4. Bring a large pot of salted water to the boil.

5. Leave the mixture to rest for a few minutes. In the meantime, flake the well-drained tuna with a fork and mix it with the grated cheese.

6. Work the bread mixture to form knödel about the size of small walnuts. Create a dip in the middle of each ball, spoon in a little of the tuna mixture and then reshape the balls so that the filling does not fall out.

7. Cook the stuffed knödel in boiling water for about 10 minutes. Blend the pumpkin sauce well and spoon a little onto four individual plates. Arrange the same number of knödel on each plate. Garnish with the chopped chives and a little grated cheese.