Pizza with tuna, red onions and cherry tomatoes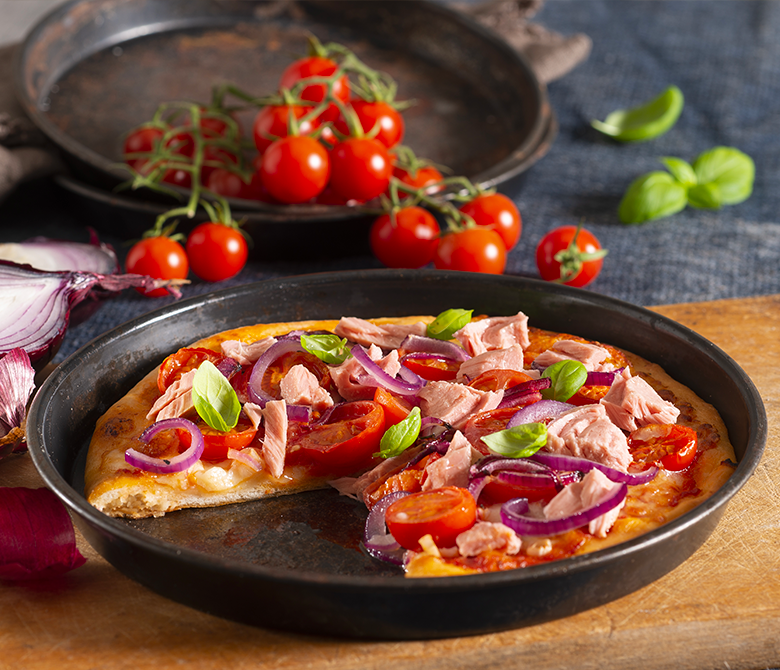 Ingredients
for 1 pizza
---
500g ready-made pizza dough
---
2 x 80g cans Rio Mare Tuna with Hot Chili Pepper from Calabria
---
1 sweet red onion
---
300g mozzarella
---
200g cherry tomatoes
---
60g extra virgin olive oil
---
1 tsp oregano
---
a small bunch of basil leaves
---
Stampa Ricetta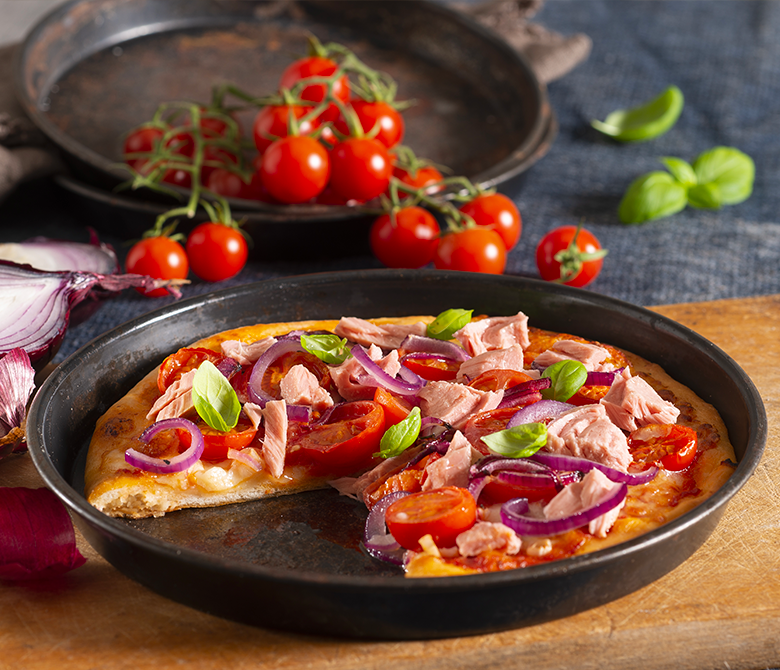 Product used
Solid Light Tuna with Italian chilli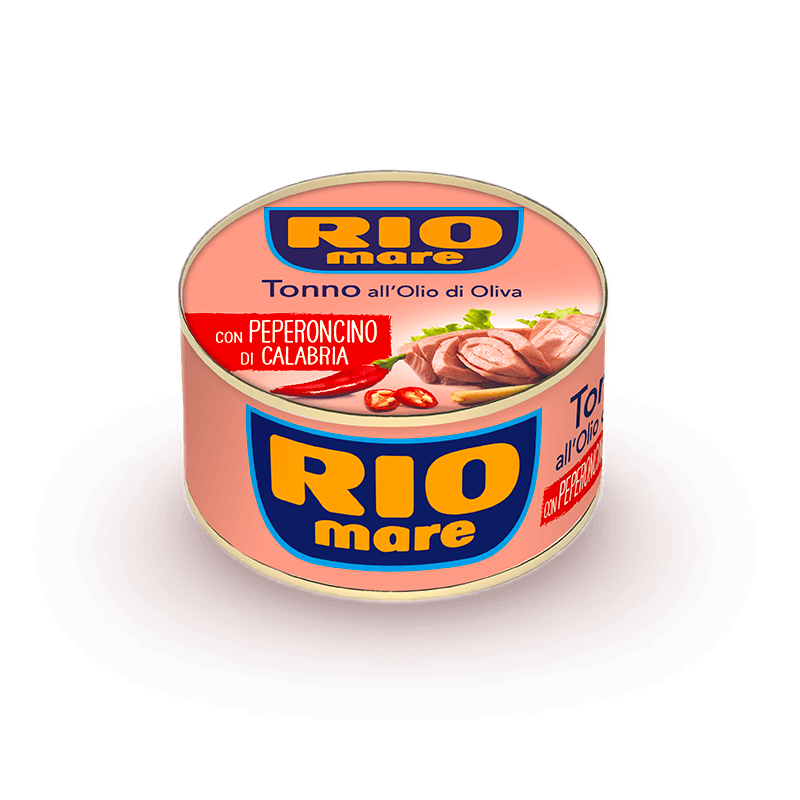 DISCOVER MORE
Preparation
1. Pre-heat the oven to 210°C and cube the mozzarella.

2. Oil a pizza pan. Place the dough in the pan, press down with your fingertips and spread it to the sides of the pan. Brush the surface lightly with a little olive oil.

3. Cut the cherry tomatoes into quarters and spread them over the dough. Finely slice the onion, add to the tomatoes and sprinkle over the cubed mozzarella. Season with a pinch of salt and finish with the oregano and a generous drizzle of oil.

4. Bake the pizza in a hot oven for about 25 minutes. Add the tuna a few minutes before the pizza is cooked. This will allow it to absorb the flavours and prevent it from drying out. Remove the pizza from the oven, garnish with the basil and serve.